5 Fitness Classes To Try In Dubai This Week
Dubai's weather is not always the best to go out for a run. It is extremely hot during the summers, but that doesn't mean you don't work on your fitness during that time. Going to a gym is a boring alternative because you have to do the same boring routine every time. Dubai is a big city and there are multiple options available such as CrossFit, Zumba, kickboxing, and aqua aerobics that are fun and equally calorie exhausting.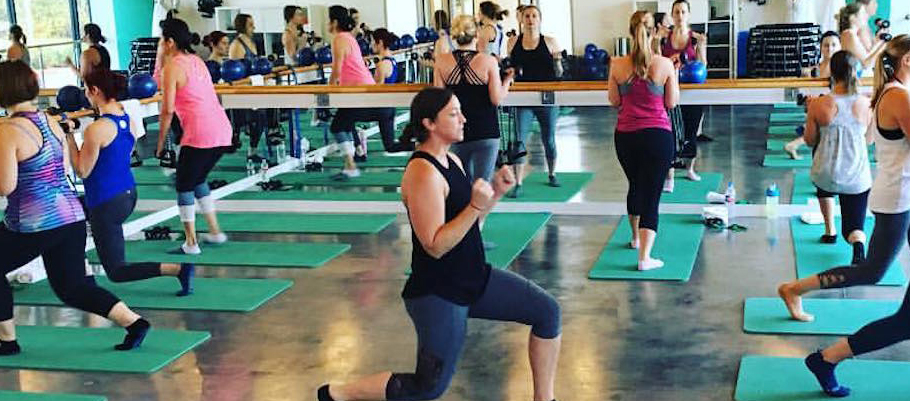 Waste no more time and head to these five fitness classes in Dubai this week:
1. Acro Yoga at Phoenix Rising
Acro yoga is done in pairs and is an innovative form of yoga combined with acrobatics. Not only does it help you be more fit physically, but it also helps calm your mind. The session usually lasts for 1 to 1.5 hours. During the class, you will learn different breathing techniques, coordination poses that help you trust your partner, and increase physical concentration. Phoenix Rising is a very popular fitness studio and gets booked very soon, so you will need to book in advance to save a spot.
2. Aqua Circuit Training at L'Atelier Aquafitnes
Aqua Circuit Training is a great alternative for people who have knee issues and cannot put any pressure on them. At L'Atelier Aquafitnes you are sure to relieve all your nerves and refresh from the daily busy schedule. The session usually lasts for 45 minutes, during which perform a high-intensity cardio workout submerged in water. L'Atelier Aquafitnes also has a special ladies session every day. L'Atelier Aquafitnes takes a class of maximum 10 people, so that attention is given to each individual.
3. Hula classes at Flow Ground
If you are looking for something fun to relax from your boring work, Flow Ground is your go-to place. Flow Ground has weekly classes designed to channel your inner child. After the class, you will already feel your stomach toned and sculpted. Don't worry if you don't know how to use a hula hoop, Flow Ground has beginner classes for such people. Every session lasts for one and a quarter hours.
4. CrossFit at CrossFit Gold Box
This recently opened gym is an ideal place for every CrossFit lover. It is made in a warehouse and is covered in jump ropes, weights, kettlebells, and bars. The gym comes with a healthy cafe and a physiotherapy center. Each session lasts for roughly an hour. If you are new to CrossFit, sign up for an introductory class online. If you are planning to continue with CrossFit, make sure you attend at least three sessions a week for best results.
5. Calisthenics at Gravity Calisthenics Gym
Located in Al Quoz, Gravity Calisthenics Gym has become a hot spot in Dubai. Calisthenics is a very basic yet innovative form of exercise where you use your bodyweight to workout. In a Calisthenics workout, you do basic exercises such as squats, pull-ups, and pushups with a twist. It will not only make you fit but also improve your flexibility.
Now that you are aware of many indoor fitness classes in Dubai, you can no more make an excuse to not workout.
Related Articles