5 Mall habits that we miss doing right after the lockdown.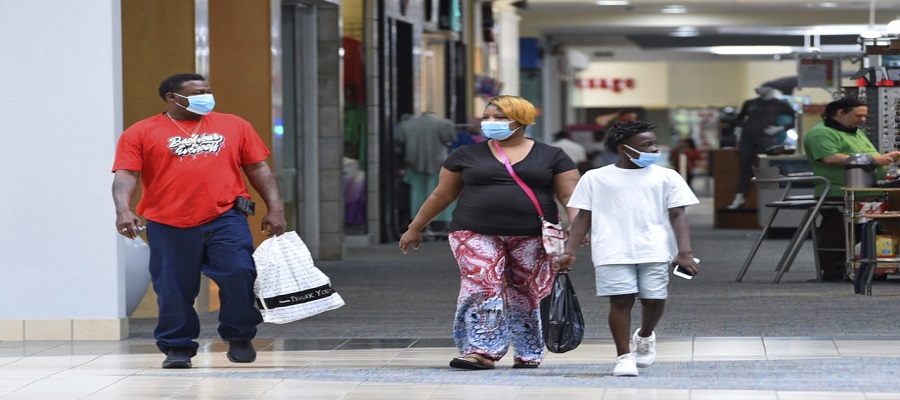 Oftentimes, malls can make us feel suffocated and we wish for nothing more than to stay as far away from them as possible, but now that the experience of what the mall once was is changing, it's hard not to miss it. As our city-going lifestyle shifts to socially distanced spaces over congested areas, and eating at home rather than dining out, we reflect on some elements of mall culture-specific to Dubai that we can't help but miss. While these changes will be welcome and even necessary, we can't say goodbye wasn't bittersweet.
Fitting on clothes and shoes

If you're not quite used to shopping clothes or shoes online, then you already know the pain of trying to figure out your size based on two-dimensional photos and a measurements chart and later, the fear of waiting for your delivery and wondering if it won't even look right on you once it arrives. Even when you've got your sizes memorized, sometimes the piece just doesn't look the way you imagined its construction doesn't flatter your form, or its color washes you out. Despite the convenience of e-commerce, the tedium of finding and fitting clothes before you bought them was always worth it.
Dining out

If quarantine has proven anything, it's that you don't actually have to leave the house to get the food you're craving. Shopping and Food delivery are all you really need to satisfy your hankering for pretty much anything. It's sometimes a tiring ritual, but one that we love to repeat: picking a place you can all agree on, trying to find enough seats for your big group, ordering way too much food sharing each other's orders, being too full for dessert but ordering it anyway, and of course, sitting in the restaurant for hours on end just laughing and catching up.
Roaming Around

Malls generally serve a functional purpose a place to buy food, clothing, tech, and other necessities all in one place you can always enter and exit as soon as you need to. However, there's always this mindset among those who frequent malls that once you're inside, you ought to stay a little longer even when you've got nothing left to do.
Chillin' in cafes

The luxury of chilling in cafes is no longer limited to malls as many third-wave coffee shops have popped up all around Dubai but, like it or not, malls remain the easiest place to find coffee spots that aren't out of the way and will always have parking spaces and dining options nearby. Plus, while cafe visits in lesser-known corners of the city often need to be planned ahead of time dropping by your fave coffee shops at the mall can always be a last-minute or post-meal decision when you need a little something extra to cleanse your palate or keep you going in the middle of a busy day.
Cinemas Hopping

Sitting in the dark with your friends, snuggled up in a cold room on a cozy seat, a lap full of snacks, a huge projection of the latest blockbuster flick, and dynamic, heart-thumping sounds surrounding you it's a tried-and-tested formula that's hard to beat. Not to mention, the dark, immersive space of a cinema always makes it much easier to get lost in a film and what's a movie if not a way to escape reality? Plus, while streaming is most often a solitary activity, cinema-going is primarily a social one and you can't help but miss catching the latest screenings with your friends.
Related Articles