7 Best Things To Do In Abu Dhabi
Abu Dhabi, the capital of UAE, is an orderly, industrial city with an amazing marina. The Emirate boasts of some of the best and richest quite like its neighbor Dubai. Abu Dhabi has come a long way from being the home to the migrating tribe of Bani Yas during the later half of the 18th century to becoming an urban metropolis after the discovery of oil.
Today, the city is an ultramodern hub of UAE's federal government, commerce, and tourism. It makes for a great vacation spot for people who have already explored Dubai or wish to see more of UAE. Below is a list of the most exciting things you can try in Abu Dhabi.
Ferrari World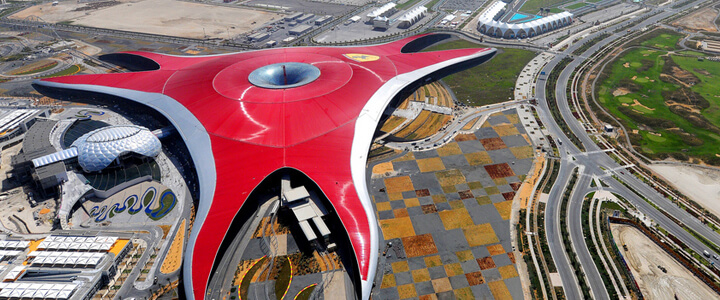 Ferrari World is a branded theme park which brings the exciting experience of Formula One to Abu Dhabi. It houses a collection of vintage Ferrari cars, a tour of the Ferrari factory, a game show for Ferrari enthusiasts alongside a number of adrenaline-inducing rides like the Flying Aces and Junior GT track. And, It's appropriate for daredevils spanning all ages. You might want to check out Latest Ferrari World Tourbo Track
Visit the Sheikh Zayed Grand Mosque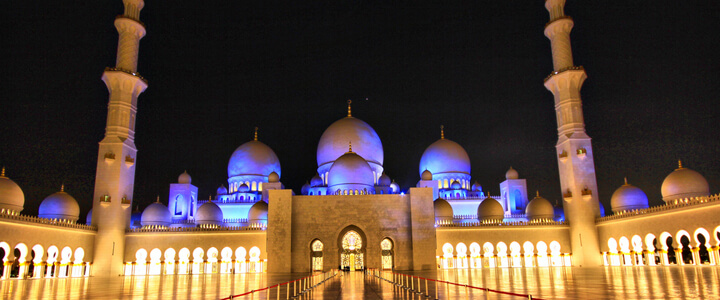 Made entirely of marble from Macedonia, the stunning Sheikh Zayed Grand Mosque is an iconic landmark in Abu Dhabi. It is perhaps one of the most popular attractions of the UAE if not the Middle East. Opened in 2007, the mosque is an unmissable blend of Islamic designs like Ottoman, Mamluk, and Fatimid.
Explore the upcoming Saadiyat Cultural District
Saadiyat Island near Abu Dhabi coast is long been touted as UAE's cultural hub. The proposed Saadiyat Cultural District is going to be home to The Louvre, Guggenheim Abu Dhabi, Abu Dhabi Performing Arts Center and The Sheikh Zayed National Museum alongside commercial as well as residential areas.
Dune bashing at the Liwa Oasis
Is a trip to Abu Dhabi even complete if you don't do anything adventurous? The Liwa Oasis is the ideal location to go dune bashing. A number of tour operators and local activity organizers will aid you in experiencing the desert on a four-wheel-drive.
Admire the middle eastern architecture at the Al Jahili Fort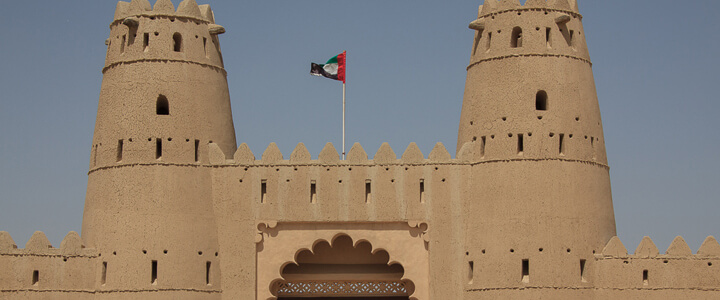 Away by a block situated in the west of the Palace Museum is the spectacular Al Jahili Fort. Built in the later half of the 19th century, the fort is an architectural monument in Al Ain. It was traditionally constructed using Arab bricks and was recently restored for tourists, to give them a glimpse of the region's rich heritage.
Take a stroll on the Corniche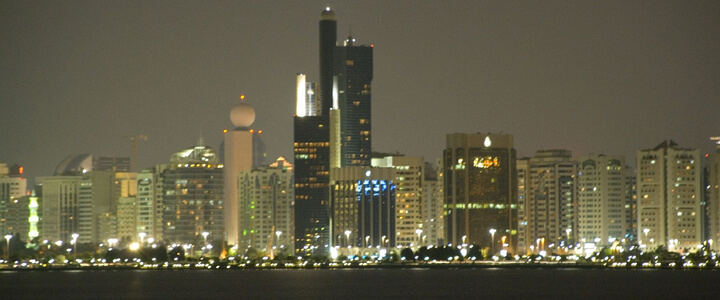 Corniche at the Street No 1 in Abu Dhabi is one of the most well-constructed roads in the city and stretches almost 5 miles. Take a stroll along the promenade and do some people watching. Or explore the abundance of beaches and parks near it if you are visiting with family.
Shop for carpets at Afghan Souq
Al Mina Souk or as it is locally called Afghan Souq is home to numerous little shops that offer a mix of traditional and modern trinkets. However, it is popular for the locale sale of carpets. You can choose from a range of exotic Persian rugs made of exquisite textiles in elaborate designs and vibrant colors.
Louvre Abu Dhabi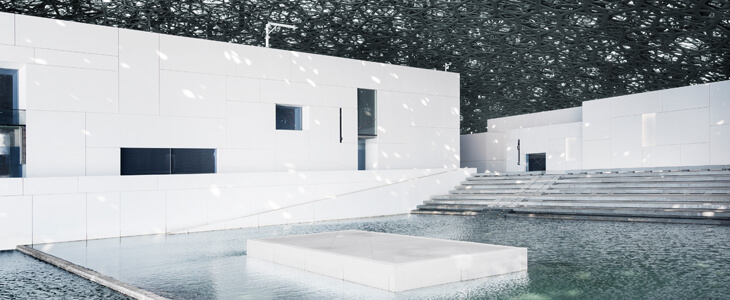 Image Credit: Louvre Abu Dhabiís plaza © Louvre Abu Dhabi, Photography: Mohamed Somji
Louvre Abu Dhabi is now open to visitors, and you are sure to look forward to a visit anytime soon. Before you head to the site, there are some things you must know about the architectural magnificence. We have listed the top points about UAE's spectacular destination, so you are well aware of the place before your visit. Know 8 Things to Know About the Iconic Louvre Abu Dhabi Building
What are you going to try on your trip to Abu Dhabi?
Related Articles