Industries In Dubai That Continue To Boom In 2020
Dubai as the name itself starts with – Developed – Urban – Business – Aeroscientific – Industries, it is the city which has seen tremendous change in the last 20 years.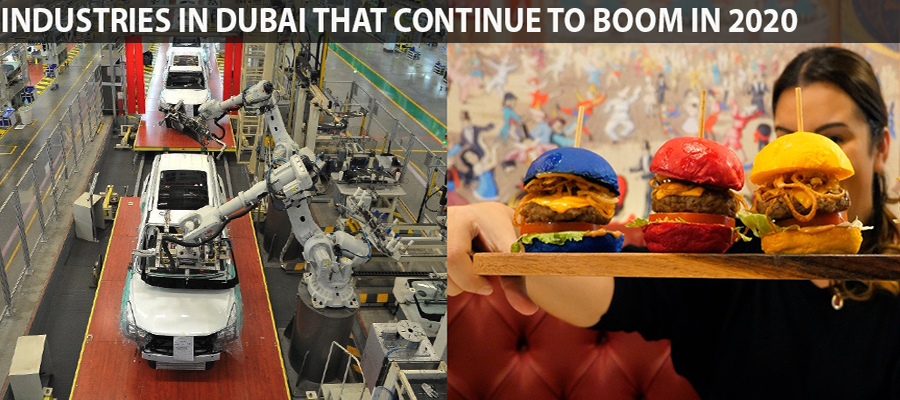 From the establishments of industries and the shedding of the sand dunes the country has withhold its stature through hardwork and continous and innovative business ideas. Now it has became a podium for all sorts of business ideas.
The automative industry is an exceptional through which its economy has been boosted.From the common man's vehicles to the police care everything which prevails here is fully automate and luxurious with high performing tech in it's machineries.There is an enomorous opportunity in the automative industry where an individual can come forward and bloom through this industry.
Dubai stands for it's oil companies which gives its blood to the entire globe, all of this is the key factor for the growth of the nations GDP.
There are many kinds of manufacturing sectors like, Aerospace Equipments, Industrial Equipments, The Gold Industry (i.e) mining of different chemicals, consumer goods etc…
Visiting Dubai and not having its delicacies is a crime, every year food fests are held where exotic food is displayed. The food and beverage industry is also a very hot and blooming business in Dubai.
so, In order to establish and start any kind of business an individual needs to dedicate and start proper marketing strategies through proper advertising and marketing.
Related Articles