Places You Should Visit This Eid
Eid Ul Fitr is the festival that calls for vacation and excursions in the UAE. From expats to residents, everyone seems to have plans during the days off. And, in case you don't have any plans yet or you are confused about where to go — here's a comprehensive list of options for you:
Hatta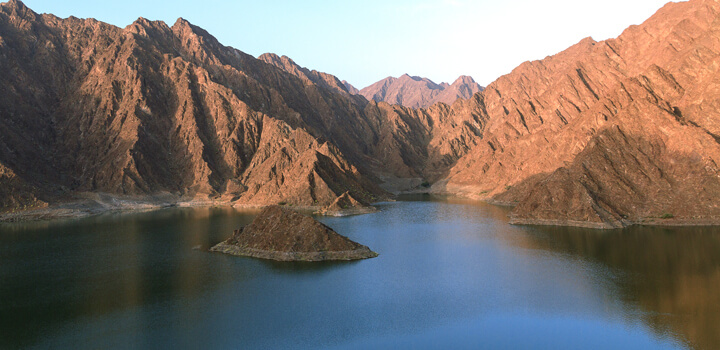 Situated up high in the Hajar mountains, Hatta is a popular weekend destination among UAE residents. It is an impressive trip due to the blend of old heritage village depicting traditional Emirati life and modern day wadi bashing and luxurious hideaways at Hatta Fort Hotel.
The region also accommodates a mosque built in 1780, old traditional building with falaj water supply system, two military towers from the 19th century and traditional vendors of carpets, plants, vegetables and others.
Liwa
Nestled within Abu Dhabi, Liwa is picture perfect setting sure to leave you astonished. Famous for its shifting sand dunes, the desert and oasis region is every thrill-seekers delight. And if wild camping isn't for you, you can always head to Tila Liwa hotel for gourmet delicacies.
Ras Al Khaimah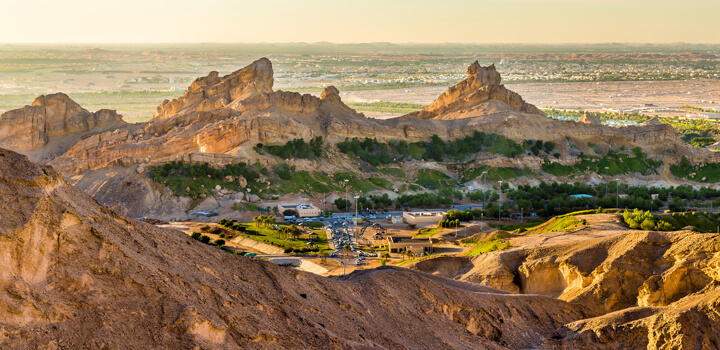 Perched at the northern part of the UAE, on the Persian gulf bordering Oman's Musandam, Ras al khaimah literally translates to "Top of the tent". One of the seven Emirates, RAK rakes in thousands and thousands of new visitors every year due to the rising number of staycation-worthy hotels and the Emirates's appeal to adventure seekers and explorers of culture alike.
Jebel Hafeet
Situated in Al Ain, at 1240 meter tall, Jebel Hafeet is second highest rocky peak within the UAE. You can take a road trip to the mountainous region and experience the wonders of nature in the Emirates. The foodies and luxury seekers can take asylum at the Mercure Jebeel Hafeet Hotels whenever they want a break from their adventure.
Khor Khalba
Khor Khalba in Sharjah is the ideal Eid holiday destination. It's a trip of a lifetime to this government protected tourist attraction. The mangroves which are not normally accessible to public are made available during Eid festivities.
Khor Khalba is home to the Arabian Collared Kingfisher and Sykes's Warbler. It's a bird watchers delight. You can visit the place by your car and explore wildlife like the Emiratis in ancient times.
Parks in Dubai
Some people are either too busy to accommodate an excursion in their schedule or don't have the resources to afford one. Don't worry because Dubai residents have the benefit of spending time with loved ones extraordinary and stunning public parks at lowest or no cost at all. The following is a list of parks in Dubai you can head to for Eid festivities:
Safa Park
Dubai Miracle Garden
Jumeirah Beach Park
Mushrif Park
Creekside Park
Wild Wadi Water Park
All of the above-mentioned parks are family friendly and give a lot of room to host your own open air barbecue cookout or gather with loved ones and have a picnic. What's better? Some park managements host recreational and entertainment activities during Eid holidays which you can enjoy with family and friends.
Where are you heading for Eid holidays?
Related Articles