Two New Luxury Islands In Dubai
Dubai is world renowned for its aesthetically pleasing infrastructures and luxuries the country offers. With its tall buildings and Michelin-starred restaurants, Dubai attracts the most affluent and wealthiest. And why not? Dubai was able to seemingly recreate its skyline to better fit the glamorous lifestyles of the 21st century's finest.
In addition to that, Dubai Holding has now unveiled plans to build two new human-made artificial islands on two sides of the Burj Al Arab, which is the city's most iconic hotel shaped like a sail. Spanning four million square feet, "Marsa Al Arab" project is expected to cost a hefty 6.3 billion AED and is supposed to be completed by late 2020 after commencing in June this year.
Marsa Al Arab
Jumeirah Group of Dubai Holding is supposed to manage the development, and are looking forward to more job opportunities to encourage tourism and the relocation of Wild Wadi Waterpark, which will relocate to the entertain focused Island to contribute to the number of visitors in the new project.
With one island intended to be a family-friendly destination, a 2.5 million square foot marine park to educate as well as entertain the tourists about the marine life and a custom built theater that will seat 1,700 people and provide residence to the very first Cirque du Soleil show in the Middle East. And, it will be able to accommodate about 300 sea facing condos for residents.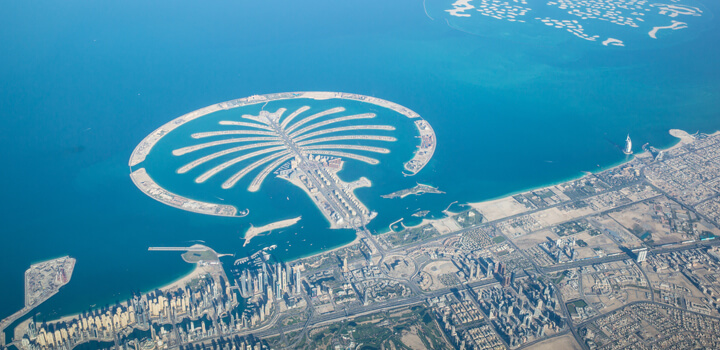 The second island is all set to include 14 luxury villas and a private marina, along with an indulgent boutique hotel.
Jumeirah Group
The Jumeirah Group's portfolio will increase by an addition of 2,400 rooms after the development of Marsa Al Arab. There will also be about 400 new culinary outlets throughout the destination.
Jumeirah Group, a division of Dubai Holding, is majorly owned by HH Mohammed bin Rashid, the Emir of Dubai. Jumeirah Group is experienced in the development of man-made archipelagos. As they manage and maintain the Burj Al Arab, locates 280 meters away from Jumeirah Beach built in 1994 on an artificial island.
The artificial island, Palm Jumeirah is home to various other infrastructures of similar grandiose and logistical intricacy after the Burj Al Arab, with differing degrees of success. Some even stalled and pushed back post-2009 financial crisis in the Emirates.
The construction for Palm Jebel Ali commenced in 2002, but is yet to be completed, while the plans for Palm Deira were revised to develop a trimmed version of the project called Deira Islands. The World, another man-made peninsula, a 300 island sequences arranged in the shape of the world's continents, has not yet been entirely developed.
The Dubai Experience
Jumeirah group and many luxury seekers are probably wishing Marsa Al Arab intends to avert the same fate as the not so lucky shelved projects, to make it available to the wave of about 4.57 million vacationers that visit Dubai during the first quarter of the year alone. The number represents a 11 percent hike in comparison to the same quarter from the previous year. Obviously, these numbers will increase by a sizable number by the World Expo 2022 exhibition, which Dubai will be hosting.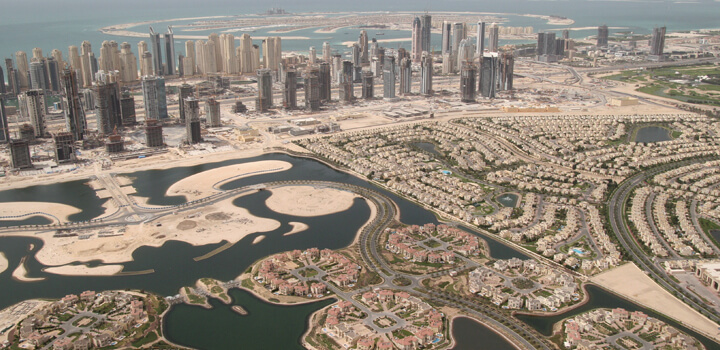 To sum it all up, there is always going to be so much to do in Dubai that visitors will have to explore the destination repeatedly to uncover the treasure trove of luxuries that is Dubai.
Related Articles