4 Best Zumba Classes in Dubai
Running might be the easiest form of cardio, but you might not like the monotony. People usually start exercising but leave it sooner because they lose interest or they feel distressed. Most times, it is because you're not doing the right thing.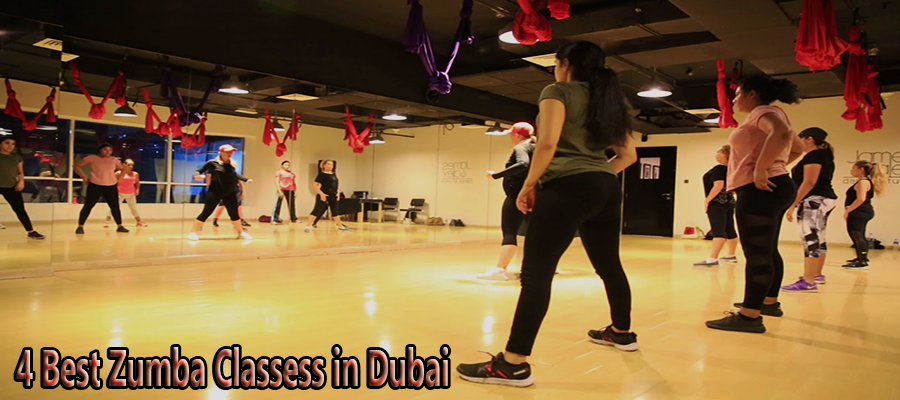 Zumba is a dance form where you don't just learn a new style to groove but you also add the necessary amount of exercise to your day. Check out the best Zumba classes in Dubai and enroll now!
GFX Dubai
GFX Dubai has two branches in the Business Bay and in Mirdif. Their classes will give you redefined fitness and the atmosphere will make you indulge the best you can put in. The musical notes are Latin-inspired and full of intensity. Every session in here will make you feel like there's a carnival you're preparing for. The dance studio also specializes in Salsa, Tango, Merengue, Bollywood, and Hip-Hop.
Fitness First
Fitness First is not just the name of a gym in Dubai, but they also offer Zumba classes that'll make you dance on salsa and Latin tunes. There are 145 beats playing every minute and the jaw-dropping choreography is a treat to see.
You will be taught the basics to nurture your body movements. The dance steps will include slow push-ups against a wall, squat sets, plyometric jumps, and more. These are amazing for your stomach and hips and improve core-based results. They also specialize in 30 forms of footwork to strengthen your calves and ankles.
Dubai Ladies Club
The Zumba classes in the Dubai Ladies Club is about partying away to get into shape. They abide by an easy to follow Zumba teaching methods and are inspired by Latin tunes that help you burn calories and have a healthier life.
The club focuses on toning your body by including dumbbells and exercising targeted zones like lower body, core, and arms. They mix Step Aerobics with fun and fitness to bring the best of Zumba to the dance floor. Their classes will help your core and legs get into the best shape.
Dance Fit
Newest to the group is the studio of Dance Fit and the names say it all. The studio offers a mix of three different forms of Zumba styles along with Body Attack, hip-hop, belly dancing, and more. It is located close to the Dubai Garden Centre on Sheikh Zayed Road. The spacious studio is full of natural light and bright colors. The classes are run by Monica Pulgarin who is one of the well-known dance trainers in Dubai.
These are the top four Zumba classes in Dubai and choosing anyone among these will let you have the best learning experience. If you are looking for more options, you can also try out Core, Latin Soul and Exhale.
In an overall, you'd find over 200 Zumba courses in Dubai that are both offered through regular workshops or from these fitness studios. Choose what goes best with you and get into a better shape!
Related Articles