5 Best Japanese Restaurants in Dubai
As the number of exotic restaurants in Dubai goes on increasing, so do our lists. Here, we'd take you through some of the top Japanese restaurants in Dubai owing to the fact that there are plenty of sushi bars to take note of.
You'd get to see revolving bars at the malls and also the top restaurants with the ultimate dining experience. Find out the best options to visit the following list.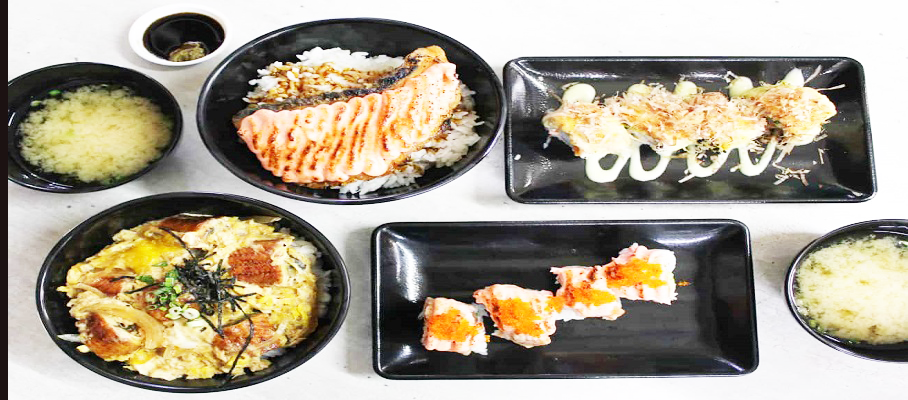 Sushi – Grand Hyatt Dubai
The name of the restaurant exhibits the specialized cuisine. They offer a simple menu with quality items. People who regularly eat Japanese cuisine will love to come here. The chefs prepare sushi and sashimi in front of the consumers, and some more specialties to try are tempura, udon, and yakimono. There are set menus for lunch times that combine sushi, tempura or sashimi, and miso soup with steamed rice.
Toko – Downtown Dubai
The restaurant Toko follows the serving method inspired by Izakaya dining concept. Here, food is served continuously all through the evening and is accompanied by drinks. The exotic recipes comprise of meat, seafood, robata grill, salads, sashimi, and tempura.
They offer sushi like maki and nigiri is served. Their signature rolls topped with chopped chives and added with sweet soy sauce is a must try. The interior of this restaurant takes you into a serene Japanese garden planted with bonsai trees.
Miyako – Hyatt Regency
Dining at Miyako will take you into a traditional Japanese experience. The diners are seated around a sushi bar. The interior takes you into the core of Japanese eateries and you have rooms full of Tatami mats. You can sit here and enjoy your nine-course kaiseki menu that is freshly cooked and served on the teppanyaki grills. You must try out sashimi and sushi, which is not just the most common Japanese delicacies but also famous in here.
Okku – H Hotel
Okku is one of the most extravagant options to have the ultimate dining experience. They have won several awards for their finest food and service. The interior takes you into a warm ambiance and there is a cocktail bar and a lounge area.
You can choose VIP dining rooms for closed meetings or if you're out on a date. There is a live sushi bar, continuously taking orders for types of sushi. There is an in-house DJ playing your favorite music. The most interesting thing you'd spot here is an 8 m tall 'jellyaquarium'.
Kisaku – Al Khaleej Palace Hotel
The Kisaku hotel situates on the 10th floor of the Al Khaleej Palace Hotel. It is one of the best options chosen by the Japanese community in Dubai. The restaurant gives the taste of authentic Japanese. You have private dining rooms and Tatami mats for seating. You can also sit at the Sushi bar while watching Japanese programs telecasted on TV.
These were the top 5 restaurants to serve you the best of Japanese cuisine. They exhibit authentic, perfection, optimum hospitality, and lovely interiors. Select your favorite option and book your table today.
Related Articles