5 Exotic Countries to Visit in the Middle East
Are you planning for your next vacation? Before you start surfing beautiful holiday destinations, let us introduce you to Middle East. Yes, Middle East indeed has some of the most stunning countries combining history with modern architecture and culture. From deserts to coasts, there is everything a traveler may wish to explore. So pack your holiday bags to visit one of these most hospitable places of the world.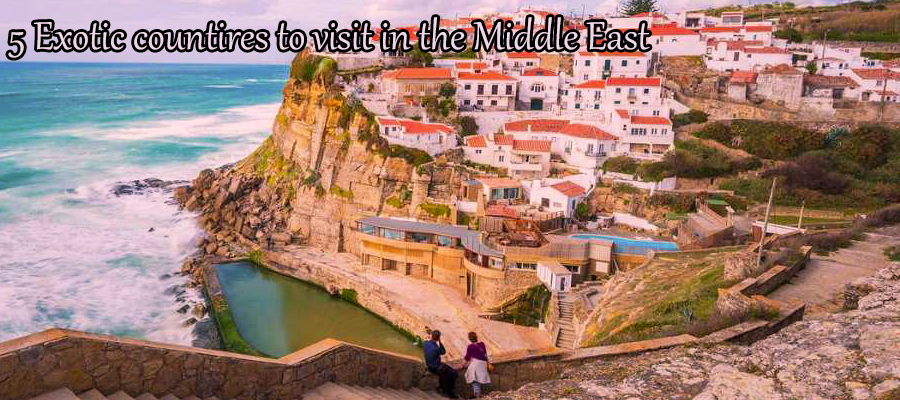 1. United Arab Emirates
United Arab Emirates or UAE has been emerging as the popular visitor destination since past few years. Dubai, the most popular Emirate of UAE attracts largest number of tourists in UAE. Apart from being the shoppers' hub, Dubai is famous for its world's tallest building – Burj Khalifa, exciting nightlife, multicuisine restaurants, beautiful beaches and classy hotels.
While Abu Dhabi, the capital of UAE has the famous Sheikh Zayed Grand Mosque and Ferrari World apart from beaches, deserts and islands; Sharjah is known as the city of knowledge. On the western coast of UAE lies Ajman and east side has Fujairah, known for its mountains. Ras al Khaimah and Umm al-Qaiwain are the remaining 2 Emirates of UAE.
2. Jordan
If you want to visit some of the world's oldest heritage places and splendid desert sights then Jordan is the country to travel to. Jordan is regarded as one of the most hospitable and easy going nations. The country has been welcoming tourists with open arms since centuries.
The tourists' favorite destination in Jordan remains Petra, also known as the Rose City. Petra is 2000 year old ancient city which also finds its place on UNESCO's list of world heritage sites. The beautiful carvings of the historic monuments of Petra such as Al-Khazneh and monastery from the red sandstone mountain will leave you spellbound. You can also visit the Dead Sea which has the salt lake with resorts and Wadi Rum for climbing and camping.
3. Oman
Oman lets you witness the infinite beauty of nature unfiltered. Being one of the Arabian peninsula nations, Oman has crystal clear coastline, spectacular deserts and mountains. When you visit Oman, you can capture the ancient as well as modern and ever evolving face of Arabia.
You can visit the Sultan Qaboos Grand Mosque in Muscat, the Sharqiya or Wahiba Sands and forts of Nizwa, Bahla and Nakhal. The highest mountain of the country – Jebel Shams is popular too among visitors.
4. Qatar
Another Arab Peninsula country, Qatar is blessed with lovely desert landscape and coastline. There are many tourist attractions in this middle eastern country – from deserts, forts and beaches to museums and mosques. Doha, the capital of Qatar enjoys maximum number of visitors from all over the world.
Doha has stunning blend of modern architecture with glimpses of ancient islamic design. The elegantly designed white building of The Museum of Islamic Art in Doha is situated on the water. It features some of the great Muslim world arts. Apart from that there is Souq Waqif – old outdoor market, Aspire Tower – also known as The Torch Doha and The Pearl Qatar – an artificial island.
5. Turkey
Straddling between Asia and Europe is another Middle East country Turkey. It derives its culture from ancient Roman, Greek, Persian, Byzantine and Ottoman empires. You will be completely mesmerized by the scenic beauty of its beaches, landscapes, mountains and historic monuments.
Turkey's Istanbul has been gaining popularity among travelers of late. You can witness the beauty of the world renowned Aya Sofya museum here in Istanbul. Pamukkale, Ephesus and Cappadocia are Turkey's nother must visit destinations.
With such amazing destinations to explore, it's definitely going to be a great trip!
Related Articles