5 Spots In Dubai For A Memorable Ladies Night
Are you and your girlfriends looking for the perfect place to spend the night together? Dubai is one of safest cities for women to enjoy night outs. The city also has some really cool, women-friendly pubs and bars with free beverages and food discounts only for ladies. Whether it be dancing in a pub or enjoying a few drinks and gossiping in a comfortable lounge, Dubai has it all. And the good news is that all these places are Instagram-worthy.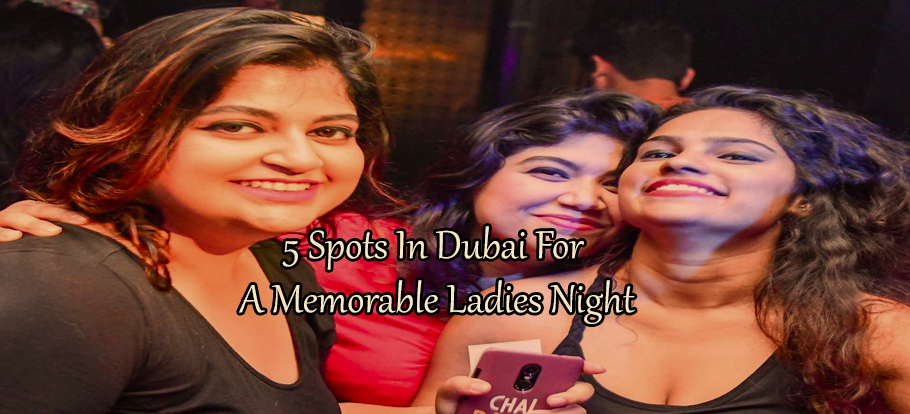 Here are five spots in Dubai where you can enjoy a memorable ladies night:
1. Maya Modern Mexican Kitchen & Lounge
Head over to this night lounge on Sundays to get three beverages and tasty Mexican canopies completely free. The oversized leather sofas and chic interiors will surely keep your gang there for a long time. Best dishes at Maya are Calamari with Sangria, fish tacos, and prawns fajitas. They also have an outdoor sitting and they play nice music. It is also known for its tasty brunch.
2. China Grill
If you are going out on a Tuesday night, China Grill is the place you need to check out. On Tuesday nights, China Grill serves unlimited white, red, and pink grapes (yes, you read it right), and 50% off on all dishes, if the table only has ladies. The interior of the lounge is one of the highlighting points. It is open from 6 pm to 12 am. China Grill serves quite a lot of California dishes, which are definitely a must try.
3.Ramusake
With its rustic interior and beautifully placed lights, Ramusake is one of the most gorgeous looking restaurants in Dubai. Ramusake is a Japanese fine dine restaurant situated a few minutes away from HIlton JBR. During its launch, Ramusake announced a special Wednesday night offer only for ladies. You get free drinks throughout the night and great deals on food platters. World renowned DJ, Adam Graca entertains the guests with his crazy R n B and Hip Hop beats.
4. People by Crystal
If you are bored of sitting in one place and want to dance a little, People is the right place for you. People is a lounge cum disco inside Raffles Hotel and is mostly crowded by young ladies on Thursday nights. It is one of the finest and safest discos in Dubai They have special offers for ladies on Thursday night, which include free entry and free beverages until 1 am in the night.
5. Q43
There's no fun in spending every Saturday night in bed, watching reruns of your favorite TV series and munching on popcorn. You need to take your ladies gang and head to Q43 for three free cocktails from a selected list. Also, you get to sway on the beats of 80s and 90s music all night long. And in case you want to have a long sit down night filled with gossip and laughter with your girls, Q43 gives you the option of selecting three dishes for only AED 99 in the dinner area.
Waste your time no more, call your girlfriends and plan a crazy night soon!
Related Articles