5 Unique Dining Experiences In Dubai
Dubai is one of the most exotic and glamorous places to visit. The city does everything right, from huge malls to sky-high towers and restaurants. There are unlimited experimental dining options in Dubai such as lunch among the sand dunes, brunch in the world's highest restaurant at Burj Khalifa the tallest building in the world, or eating dinner in air. You also get to click Insta-worthy photos. What more do we want after all?
Here are 5 most unique dining experiences you must try at least once in your lifetime:
At.mosphere Burj Khalifa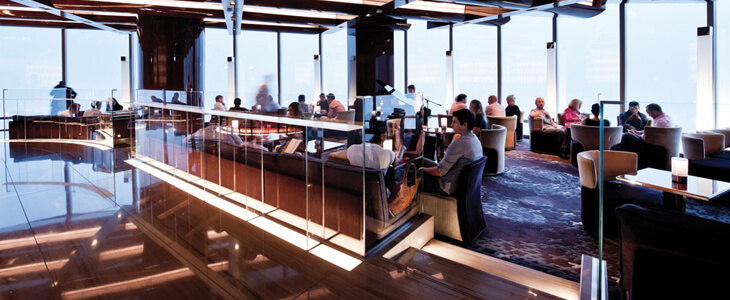 Dining on the 122nd floor of the world's tallest tower, Burj Khalifa, would be a whole new level of thrill, wouldn't it? At.mosphere is a luxurious restaurant that gives you a 360-degree view of the entire city while you enjoy a steaming hot cup of afternoon tea or a fancy dinner in the night. Even though the restaurant is too pricey, it's alright to splurge a little extra once in awhile.
For booking you can call Phone: +971 4 888 3828
Address: 122nd Floor, Burj Khalifa, Downtown – Dubai – United Arab Emirates
The Arabian Teahouse and Cafe Bastakiya
While all restaurants are getting technologically advanced and boasting a modern look, it is sometimes very calming to visit an old-fashioned one with Arabic sepia walls. The ambiance is so amazing that it will take you back to the Dubai of olden times. Enjoy a traditional Emirati breakfast or lunch in the cafe's courtyard. If you go there for breakfast, try the cafe's world-famous breakfast tray which is a combination of eggplant, boiled eggs, yogurt, foul, and falafel.
For booking you can call Phone: +971 4 353 5071
Address: Al Fahidi Street, Bur Dubai, Bastakiya، Opposite Musalla Post Office – Dubai – United Arab Emirates
Noire
This restaurant is where your dining experience will get a whole new definition. The menu is Noire is a complete surprise and tests your olfactory skills because you have to eat in complete darkness. Menu is usually changed on weekly basis, which is a three-course gourmet meal with a mysterious welcome cocktail. After dinner, chefs discuss the menu with guests. Make sure that you let the restaurant know about any allergies or conditions you have while making a reservation.
For booking you can call Phone: +971 4 409 5222
Address: 2nd Floor, Kempinski Hotel, Mall of the Emirates، Sheikh Zayed Road – Dubai – United Arab Emirates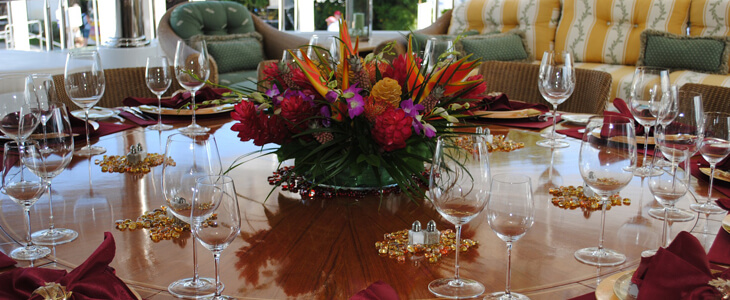 Taste of Fame
Have you always dreamt of going on a dinner date with your favorite celebrity? Your dream just came through. Dine at Taste of Fame located in Sunset Mall, Jumeirah, a restaurant crowded with wax statues of marvel statues and celebrities such as teen pop sensation Justin Bieber, George Clooney, and Will Smith. Kids are gifted marvel toys at the restaurant. The best dishes to try here are chicken Alfredo pasta, mushroom risotto, and Angus Rib eye steak. There's also a grand piano in one of the corners of Taste of Fame that you can play.
For booking you can call Phone: +971 4 338 8552
Address: Sunset Mall, Jumeirah Beach Road, Jumeirah 3 – Dubai – United Arab Emirates
Habtoor Grand Resort
Do you like the idea of dining while being suspended 50 meters above ground? You'll be secured in harness against the glittering skyline of Dubai. The concept was originated in Belgium and now is functional in over 40 countries around the world. Dinner is one and a half hour long and you will usually be served ceviche, a chicken dish, and pannacotta. They stick to a strict time table, so make sure you reach there before time.
For booking you can call Phone: +971 4 399 5000
Address: Al Falea Street، Jumeirah Beach – Dubai – United Arab Emirates
Now that you know about all these unique restaurants, which one are you heading to this weekend? Are you looking for some more romantic? Then you should check out our selection of top romantic restaurants in Dubai. We are sure you will love all of them.
Related Articles