6 Best Desserts You Can Find in Dubai
If you are a true foodie, you're not just going to be satisfied with different dishes and dessert options but also take note of how they are presented. We are here to list you with the best desserts you can locate in Dubai eateries and how they are absolutely Instagram-friendly!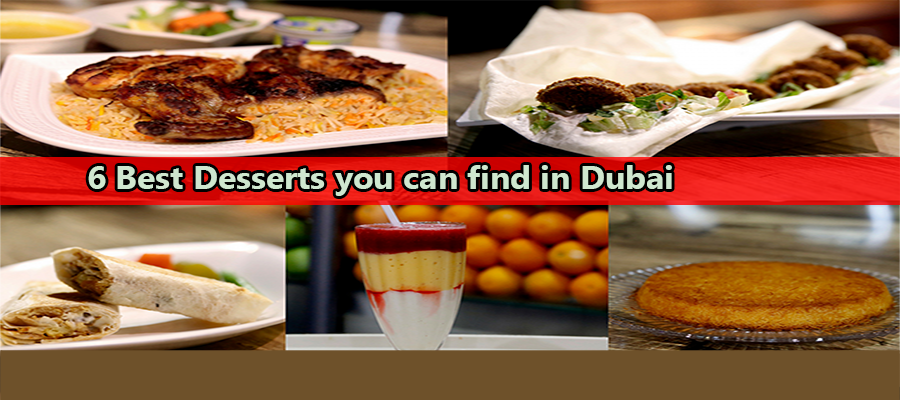 1. Campfire Smores Sundae
Many of us prefer ending our meals with a bowl of ice-cream, and sundaes are an ideal option. The Campfire Smores Sundae is available at The Hide in Madinat Jumeirah, and costs AED45 only. The ice-cream comes with burnt marshmallow filling, dulce de leche and peanut butter cookie. They are added to a Kilner jar and look as photogenic as tempting. Since you're not just going to come here for desserts only note that they sell tasty steaks and call them 'meatery'.
2. Carrot Cake Sundae
Hop in at Serendipity for tasting the famous sundae from New York City. Your ice cream bowl will brim with butter-pecan ice cream, one slice of carrot cake, chocolate fudge and topped with whipped cream. If you are up for tasting another treat don't miss out on the Frrozen Hot Chocolate.
3. Cotton Candy
Home Bakery in Dubai offers some of the most delightful desserts in the city. The most famous option that people tend to try on their visit is the Cotton Candy. It is a vanilla ice cream with a cake of strawberry jam chiffon. It is topped with coulis and sliced strawberries. You finally have bubblegum ice cream covering up the dessert and then a fluffy cotton candy sprinkled over that. Lastly, they'll also add a homemade popping candy to make it look and taste a little better.
4. Salt Lotus
The 'salty dessert' of Salt Lotus gives you an addictive taste of Speculoos cookies. It is then put into an ice cream cone or a thick shake according to your preference. You can taste this dessert when you visit the food truck on the Kite Beach. It is now a proper establishment and will offer you every bit of comfort possible.
5. Chocolate cake in a jar
If you ever dine at the Urban Seafood, you must try their famous dessert 'chocolate cake in a jar'. It costs you AED29 and is as moist as you can imagine. They serve the dessert in a trendy mug and have cake pieces heaped inside. The dessert has whipped cream with salted caramel. People come here for grilled lobsters filled with cheese but have a finer finishing touch with the desserts.
6. The Chocolate Bomb
The Latin restaurant Waka has arguably become popular due to The Chocolate Bomb dessert. It looks like a sphere which you need to smash open and reveal a mess of berries, sorbet, brownie pieces and meringue. It is a quite a heavy dessert to eat all by yourself so make sure you're ordering one of this for at least two to three people.
You must also try an exclusive dessert platter served at the H Hotels in Dubai. They bring you the best dessert treats of the city on one platter and represent it stylishly.
Related Articles