6 Evening Brunches to Try in Dubai
Some people don't like dressing up and going to dine during the nights. And, if you are a Dubai resident, there's a possibility you dread going out to eat dinner because of the traffic and crowd. But don't worry Dubai has something suitable for you daylight lovers.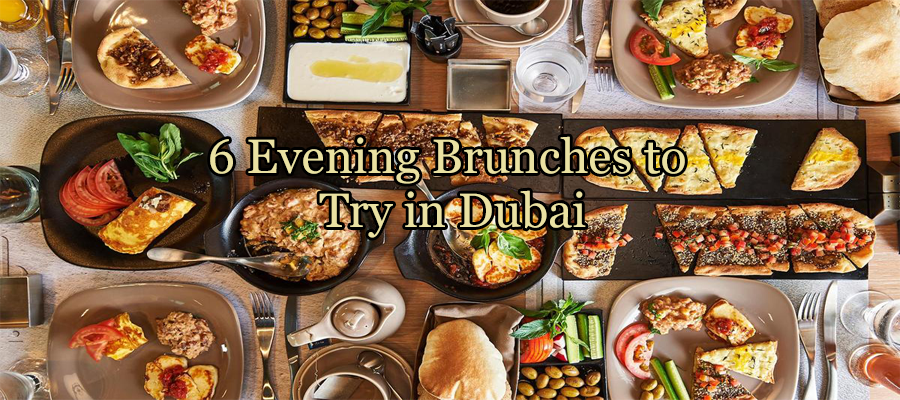 Evening brunches are a big thing in Dubai, mainly weekend brunches. Fortunately, the city never falls short of having dining options for all kinds of food preferences, diets, and eating patterns so the evening brunch can be a highlight of your weekend. Read on to get an idea of the best Dubai evening brunches worth trying.
1.   Aquara Restaurant and Lounge
The popular Aquara Restaurant and Lounge, at the Dubai Marina Yacht Club, is an event by itself. Their evening brunches begin at 7:30 PM and last up to 10:30 PM. The evening brunch menu features a seafood bar, a counter of sushi, a fresh salad bar, carving stations, hot and cool mezzo and a wok hot dish. They also offer a dessert room for the conclusion of your glorious meal.
Price: Starting at AED 220
2.   Le Meridien Village Terrace
The al fresco terrace at Le Meridien Dubai has transformed the evening brunch into categories of food tasting themes. They cover different cuisines every day of the week. From Latin to Asian, their varying buffet has a lot to offer alongside Cuban beverages. Also, they have an excellent live music entertainment.
Price: AED 219 with soft drinks and AED 259 with house beverages
3.   180° at 360°
If you want to start your weekend with an amazing meal on Thursday, 180° at 360°at the Jumeirah Beach Hotel, provides unparalleled service. The spot is surrounded by the sea and feels great to hang out when the day is ending. They offer unlimited beverages, sushi, and bar appetisers. Another thing that makes it worth a visit is their guest DJ line ups for live entertainment and dancing.
Price: AED 295
4.   Sunset Brunch at Pure Sky Lounge
The glamourous views of JBR make the drinks and food even better during the Sunset Brunch on Fridays at 5:30 PM. The Pure Sky Lounge at Hilton Dubai JBR has the perfect backdrop of the Gulf vistas to enjoy the all-you-can-eat Pan-Asian food.
Price: AED 219 with soft drinks and AED 350 with house beverages
5.   Above and Below at Nine7One
The hard working chefs of Nine7One at Oberoi Hotel, Business Bay have put in efforts to conceptualise the fun buffet of their evening brunches on Wednesdays and Thursdays. Above and Below offers gastronomical miracles in the name of food with innovations like solid soup and nitrogen ice creams.
Price: AED 160 with soft drinks and AED 210 with house beverages
6.   The Black Lion- H Hotel Dubai
An incredibly fun evening brunch option is The Black Lion at H Hotel Dubai. You can eat and drink unlimited food and beverages on Thursdays from 8 PM to 3 AM. Their menu features an inspiring take on various street foods of the world. And, you can dance into the wee hours to the tunes from the 80s and 90s.
Price:  AED 250 with soft drinks and AED 335 with house beverages
Which restaurant do you want to experience the outstanding Dubai dining scene at?
Related Articles