6 Exhibitions in Dubai that You Must Visit in February Being an Art Lover
If you are fond of art and love witnessing the game of colours and sketches, then February 2021 would keep you busy. Here's a list of 6 amazing art exhibitions that you must visit. So, let's delve deep!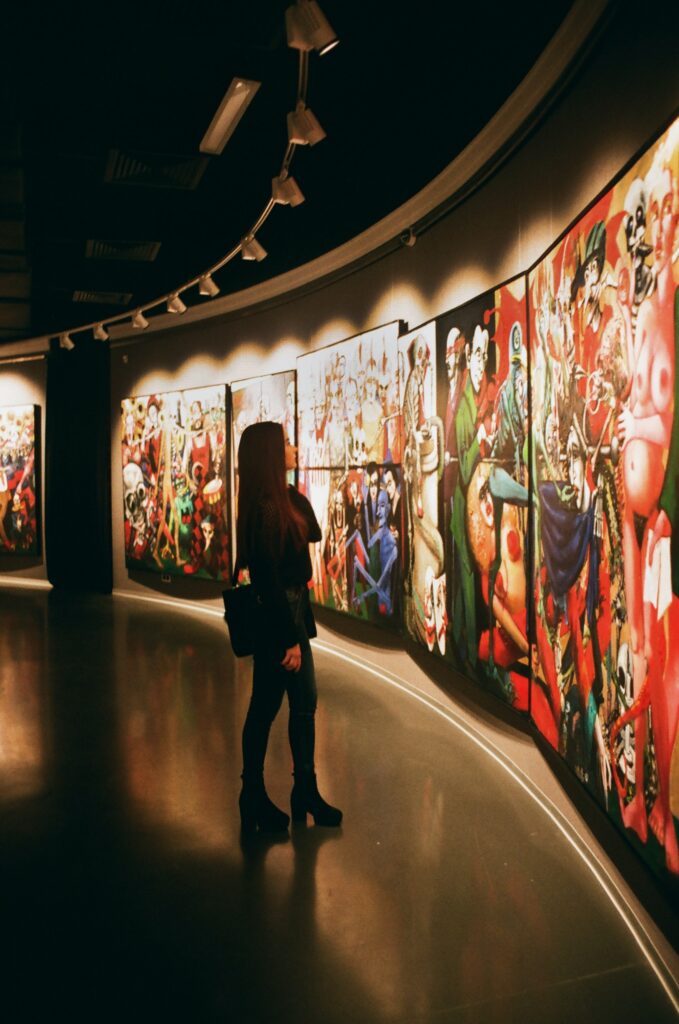 The World Is Too Much With Us
Named after William Wordsworth's famous poem, the exhibition brings together the work of six artists who happen to express their concerns for the planet and collective consciousness. These artists opine in favour of a neutral world, speak against climate change and call for immediate action. The show is conducted by famous art writer and curator Anna Seaman.
Location: Alliance Francaise Dubai
When: From February 22 to March 7  
Split Ends
You may not like split ends, but you will definitely like the way it's presented at this exhibition by Afra Al Dhaheri. A rope is used to represent hair, and one of the key highlights at this exhibition is titled Fil Al Shaa. It has ropes hanging from the ceiling that aims to portray a playful liberation of hair.
On the contrary, Time exhibition displays the rope hair tied down and straightened using some external agents. This indicates how external factors impose change. The artist also tries to introduce a third possibility where time is expansive and limited. Thus, allowing space for destruction and construction to exist peacefully, together.
Location: Green Art Gallery
When: Until March 4
The Lace Maker
 This exhibition is conducted by Farhad Ahrarnia. The exhibition comprises images from varied sources and media, viz. the internet or printed material. These are composed with embroidery, painted metalwork and grooming items. All his works provide a detailed insight into the artist's intriguing, eclectic practice. The artist works in tandem with commercial painters and uses Soviet social realist and 19th-century European style paintings as a basis of all his compositions.
He also adds objects of everyday usage from the bazaar directly onto the artwork. His agenda is to promote cross-cultural realities and reinforce status, interests and ambitions of people.
Location: Lawrie Shabibi
When: Until March 4 
Emerge V
 These exhibitions are conducted by seven students from the Zayed University who got inspired by a week-long study trip to Venice way back in 2019. The artists traveled throughout the city, witnessing the architecture of the palaces and decorative motifs. They then combined them with local Emirati culture but tweaking it with a modern touch aligning with their generation. The exhibition is a must-visit if you want to promote the city's budding artists.
Location: The Foundry at Downtown Dubai
Terra Un
The Terra Un is a dual exhibition that is conducted every year by Haifa-based hyperrealists – Samah Shihadi and Michael Halak. Shihadi's work spans mainly into two segments – The Living and The Land. All his work take into account the artist's personal narratives and feminist outlook. Additionally, his works aim to explore women's issues across cultures in the contemporary world.
On the other hand, Halak's work follows a western tradition of realist, illusory painting, but aims to diverge in content. There are multiple ways to interpret his work, but he urges his audience to consider more closely with which they are represented.
Location: Tabari Artspace
When: From February 16 to March 15
The Art of Explosion
Manu Algueró fell in love with explosions at a very tender age. As he grew up, he he started developing a keen interest into the Big Bang theory.
The artist applied the same in his works, and after a few years, he created a process where he shares his inner feelings through his work. Many consider his artwork as destructive, but through his artwork, he points out that it's essential to get rid of old ways to start something new.
Location: Oblong Contemporary Art Gallery
When: Until March 7
So, here were 6 amazing art exhibitions that you must visit if you are fond of artworks. Feel free to express your thoughts in the comment section and share which exhibition yo think would excite you the most.
Related Articles