6 Places for Sports Activities for Kids in Dubai
Dubai is full of activities and adventure, and it's not just limited to the adults but also for the kids. Times when you don't know how to spend summer and winter holidays with your children, you can bring them to some of the sports venues where they can learn, play, and grow. Check out the top sports activities for kids in Dubai.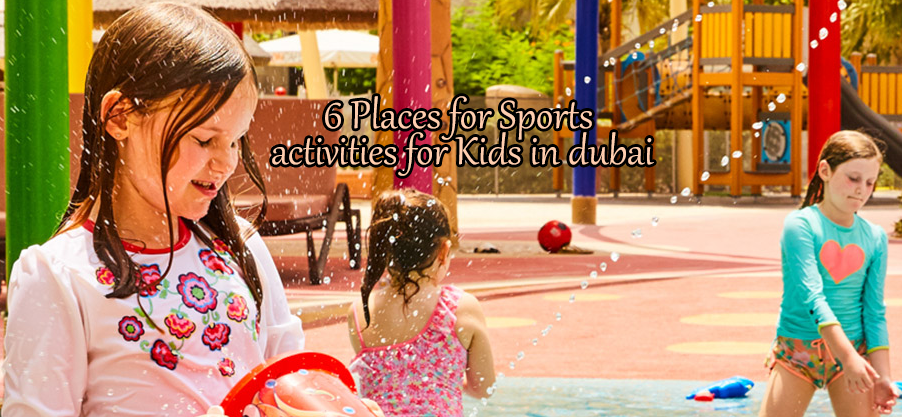 1. Le Petit Palais
The venue of Le Petit Palais is modeled in a miniature French town and located in the Galeries Lafayette. It is a huge play house with a mini supermarket. Parents with small children usually come here to shop while the kids play. This is not a normal kids play area with slide and swings, but lets your kids ride bicycles, run around, and create stories. This is perfect for kids up to age of 10 and charges Dhs 80 for one hour of play.
2. Mini Monsters
Mini Monsters is a play area for small kids up to the age of six. The venue has a jungle gym and a sensory room. This place is completely assisted by volunteers who make sure that the kids don't get hurt while they're playing and practicing their gym antics. The cost for the supervised plays is Dhs 95 for one hour.
3. Dubai Sports World
The Dubai Sports World is encouraging everyone to join badminton courses. This is for both kids and adults, so if you want to indulge in s
ports with your kids, you can join too. The sessions go between 8 am to 4 pm on weekdays and your bookings will determine your timings. Surprisingly, this is free of cost and you'd have to make prior bookings.
4. Insportz
Insportz is a huge sports centre that offers various types of sports. You can let your child get into cricket courses, go for summer camps, play basketball, handball, dodgeball, football, board games, bowling and table tennis. This is one of the best places where you get everything under one roof and the costs of the courses will differ according to what you choose.
5. Zoo Skatepark
Kids who'd love to stake must be taken to the Zoo Skatepark. This is an indoor space filled with ramps and path hindering your way for smooth skating to challenge your skill. The cost of playing here for an hour is Dhs 30, but you can pay Dhs 40 for three hours or Dhs 70 for the whole day.
6. Adventure Zone
The Adventure Zone is perfect for kids who never stay still. Here you let your kids climb up a 9-metre high pinnacle or a 6-metre high wall. They can also learn from the cable climb courses that hang from rafters. This place includes a trampoline park, skate park, pump tracks and much more. The cost for one hour is Dhs 60, but you can avail a full day pass for Dhs 250.
These were some of the sports activities you can let your kids indulge in for fitness and fun. Parents are allowed to be around most of these activities, but they'd all have optimum care and supervision for best safety.
Related Articles