7 Things to Do at the Dubai Mall
The Dubai Mall is far from your everyday mall. The property is home to over 1,200 stores, a majestic aquarium, and an a massive indoor theme park. Also, being the neighbour of the world's tallest building has many perks.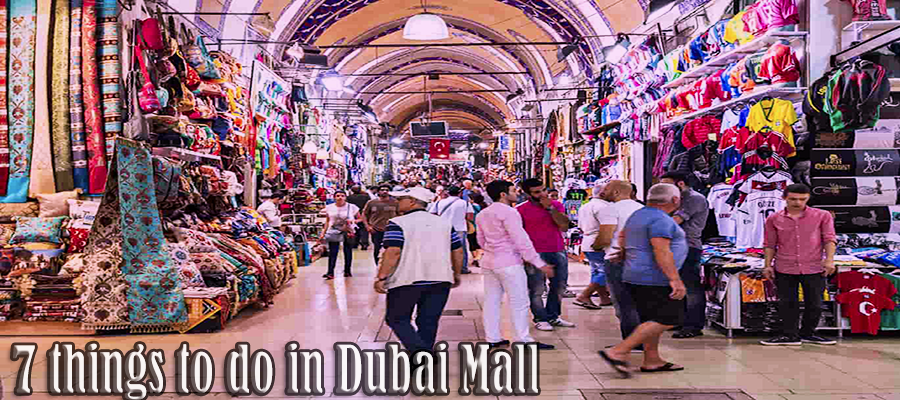 But some people often complain that it is so big for shopping, it makes them anxious. And, that's why people end up visiting other smaller malls in the city. Not anymore though, because we give you seven awesome activities to do at the mall that go beyond simply shopping:
1. Slide down a zippy slide for adults
Why should kids have all the fun? Even adults want to roll down a slide, every once in awhile. Situated in the middle of the 76,000 square foot house of fun by Sega Republic are two fun zippy slides that everyone needs to check out. And if you don't think it's appropriate to slide down, you can give the arcade games a try.
2. Eat some printed 3D gummy candies
Inside The Dubai Mall, is a sweet candy hotspot by Candylicious World. They sell some 3D printed candies of various designs which last up to a year. What's better? You can snag a candy replicating the glamorous Dubai skyline.
3. Play pilot in an Airbus A380
Did you want to be a pilot as a kid? Do you still wish you could fly a plane? Or your child has some aviation dreams? Well, you will be interested in the Emirates A380 experience at The Village on Level G. The activity let's you take charge of the cockpit while you fly across one to 12 destinations within 30 minutes.
4. Drive an F1 car
You can visit the Ferrari Store on the Level 1, next to the waterfall, hidden behind a custom-made F1 simulator straight from Maranello, the Ferrari F1 factory. You can have a seat, hit the pedal and enjoy the simulator that F1 racing greats train with. Also, this is a good alternative for when you can't make the time for Ferrari World but still need the rush.
5. Swim with some sharks
Dubai Aquarium at The Dubai Mall is nothing short of adventures. However, simply watching the marine life isn't as exciting as jumping into the waters with stingrays and sharks is. People who have PADI certified license can obviously dive into the massive tanks, but the normal non-certified folks can experience the same thrill through cage snorkelling.
6. Let your child run a city
So, this is one is specifically for your children. The Dubai Mall has an edutainment park in the form of Kidzania. Whether your child wants to man the counter at a McDonald's or be a cardiologist looking into someone's heart, your child can do it all. Check the social media handles of Kidzania Dubai to get a lowdown on age groups, prices, and benefits.
7. Play football on a pitch approved by FIFA
On the mall's second floor P7 is the "Goal" football pitch. It's appropriate for ages 10 to 15, so you can feel free to drop your children off and go engage in some shopping therapy.
What fun activities are you going to try on your next visit to the Dubai Mall?
Related Articles