10 Best Pool Passes in Dubai that Offer The Maximum Entertainment
Dubai is a city known for its booming economy, breathtaking buildings, plush mall, and a myriad of fun-filled activities to indulge in. Out of all these activities, you simply can't miss out splashing in a pool and give your mind and body a sense of joy from the hot and sultry weather that the city usually goes through.
There are several options available, but it's always best to have a Dubai pool pass. Here is a list of some of the best pool passes in Dubai. The most exciting part about these passes is, you can go swimming, eat, and drink in one handy package. They are also fully redeemable, and you will have 100-per cent back to spend on food and drinks during your stay.
10 Best Pool Passes in Dubai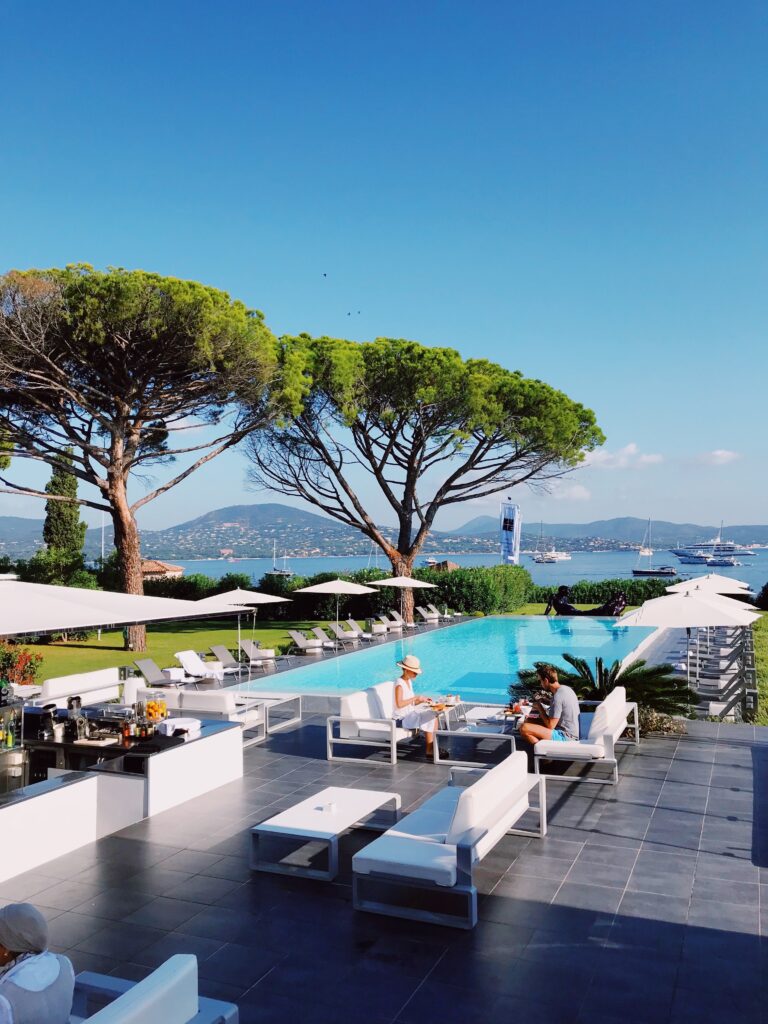 Cove Beach
This beachclub located on the Bluewaters Island offers fully redeemable beach and pool pass, but only on Sundays, Mondays, Tuesdays, and Thursdays. Priced at Dhs 200, this pool pass offers you a sunbed on the beach, and the full amount to spend on food and drinks. And if you buy the pass either on Friday or Saturday, you will get Dhs 100 back in credit.
Four Seasons DIFC
Craving for a fancy pool party? Then, we bet a day out at the Four Seasons would meet your desires. For just Dhs 300, you will have a chance to enjoy the hotel's rooftop glass-walled pool, with the entire amount back to spend on their newly curated poolside menu.
Timing: Daily 8 am to 8 pm.
Anantara The Palm Dubai
Spend a day at the three lagoon-style pools or a private beach at the Palm Jumeirah resort. The pass costs 270 Dhs from Sunday to Wednesday and you can fully reedem it in resort credit. You can collect the voucher from the pool desk from 10 am.
White Beach at Atlantis The Palm
This pass costs Dhs 150 on Sunday, Monday, and Wednesday. You can enter and redeem on food and drinks. The pass is priced at  Dhs300 on Fridays, with Dhs200 back in credit.
Meydan Hotel
Located near the Meydan Racecourse and the Dubai city skyline, the Meydan Hotel pool offers fully reedemable passes to its guests, from Sunday to Thursday. Best part? It's priced at just Dhs 150.
Five Jumeirah Village
If you are planning for a fully redeemable pool day, then the Five Jumeirah Village can be an exciting option! From Sunday to Thursday, you need to spend a minimum Dhs 100, and on Fridays and Saturdays, it's Dhs 150, with Dhs 150 redeemable on food and drinks.
Azure Beach Cabanas
If you want to experience a premium pool splash, you can try booking one of the exclusive cabanas at Azure Beach, in the Rixos Premium Dubai JBR. You need to spend minimum Dhs 2,000 on weekdays and Dhs 4,000 on weekends. You can redeem the passes on food and drinks. The Cabanas even provide access to their private plunge pools to at least 10 to 20 people, depending on the size.
Timing: Daily 10 am to 8 pm.
Phone: (0)52 777 9472
Five Palm Jumeirah
This posh pool club has a wide range of deals on offer. From Sunday to Thursday, the pool pass is priced at Dhs 100 for ladies, which is fully redeemable and Dhs 150 for gents, with Dhs 100 in credit. On Friday and Saturday, the pass is fully redeemable for ladies and for the lads, DHs 400 on Fridays, with Dhs250 in food and drinks credit and Dhs250 on Saturdays with Dhs150 credit.
Hilton Dubai Jumeirah
If you are planning for something exciting, then you would simply love spending a day at the Hilton Dubai Jumeirah. Priced at Dhs 129, the pass is fully redeemable if you wish to eat and drink at any of the hotel's eateries. For children aged six to twelve, it costs Dhs 65, and for kids aged five or below, it's free.
Timing: Daily 8 am to 7.30 pm.
InterContinental Dubai Marina
A pool pass to InterContinental Dubai costs Dhs 99, which you can redeem entirely to spend at the Urban Lounge. You can splash at the pool and enjoy the majestic views of the sunset. You also have the option to upgrade to a daycation for Dhs249and get access to a one-bedroom residence until 8 pm.
Email: res.icdubaimarina@ihg.com
So, here was a list of the 10 best pool passes in Dubai that offer the maximum entertainment. If you wish to add any, feel free to share your views in the comment section. Till then, happy splashing!
Related Articles