Drinking Laws In Dubai: 7 Important Points That Every Resident And Tourist Needs To Know
Dubai is well-known for its happening nightlife with some of the best bars and clubs of UAE. Being the most cosmopolitan city in the world, there is no prohibition on alcohol consumption. However, there are certain drinking laws that each and every resident of Dubai including nationals, expats and tourists must adhere to. If you don't follow the laws, you might be in trouble. So do consider this checklist before you plan to get drunk the next time.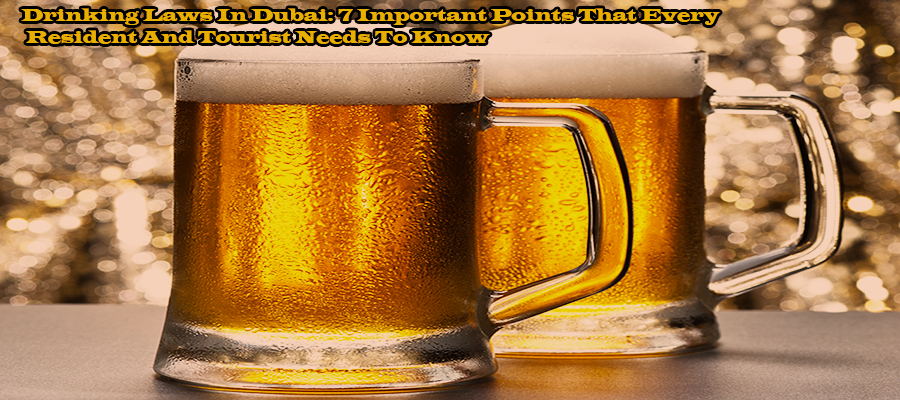 Buying Alcohol
To buy alcohol from any of the Dubai stores or licensed premises, one requires an alcohol license. Without this license, no tourist or resident can buy alcohol. But, there is a way around this law as well. Being a tourist, you can buy the booze from the duty free stores at the airport but there is limitation on such a purchase.
Alcohol License
If you decide to get the alcohol license in Dubai then obtaining one is an easy process too. A non-muslim resident visa holder, over 21 years of age with earnings over AED 3000 per month is eligible to apply for the license.
Don't forget to carry your license while going to buy your bottles. If you're caught midway with alcohol without the license, you won't be able to avoid the fine and arrest.
Emirate Specific Licenses
Your liquor or alcohol license is specific to that Emirate only. That means if you possess an alcohol license in Dubai, you can only buy and drink alcohol in Dubai and not in other Emirates of UAE.
Where to drink?
Have you decided to let loose after a hectic day? You can head to a licensed hotel, restaurant, bar or club in Dubai to have those shots if you are a non-muslim and over 21 years of age. You can also drink in the confines of your home provided you have the alcohol license to do so.
Other than that, Dubai prohibits both residents and tourists from drinking in public places such as beaches, malls, or even your building premises. It is a punishable offence to be found drunk and misbehaving in public places causing unnecessary chaos.
Drunken Drive
When it comes to driving under the alcohol influence, Dubai has stringent laws and zero tolerance towards it. You are not only subjected to a hefty fine but may also have to spend some jail time. Tourists can also be deported from the Emirates for breaking this law. Authorities have power to suspend your driving license for the duration lasting a few months to a couple of years. Moreover, your vehicle can also be confiscated for about 2 months.
Be Aware
If you thought having just a sip from your beer bottle in public won't cause any harm then think twice. There are police officers dressed in casuals to catch hold of such public law-breakers in Dubai. You could be punished with a huge fine plus a jail term as public drinking is a criminal offence. So be aware of the surrounding before you get yourself indulged in a drink.
Drinking at Workplace
You can not have a peg at your workplace during your working hours, no matter how soothing and stress-buster it may seem. If found guilty, your boss has the right to fire you on an immediate basis.
Take these points into account for a safe and enjoyable booze time in the Emirates!
Related Articles