Dubai Cycling Track With Emergency Phones
The RTA (Roads and Transport Authority) in Dubai just installed 30 Solar-powered SOS phones alongside a cycling track for emergencies in Seih Al Salam in the Emirati city.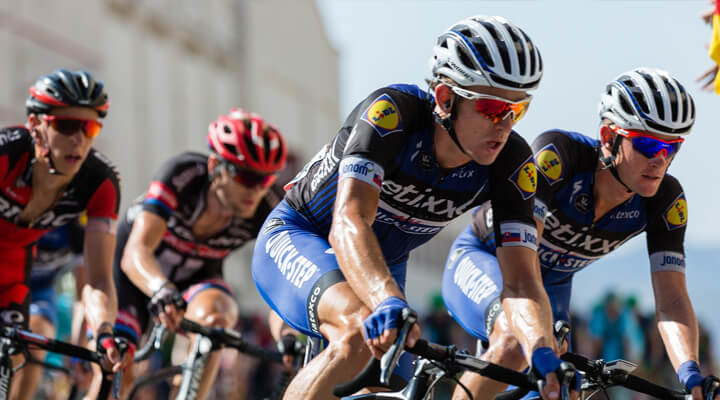 Seih Al Salam is a desert in Dubai, which is essentially a bird-watching reserve since 2012. It is home to about 200 species of birds including some rare species like Pectoral Sandpiper, Cream-coloured Courser, and Eastern Imperial Eagles. With the man made Al Qudra lake now restricted for bird watchers, most bird enthusiasts spend their time birding at the Dune Lakes and cycling on the enormous track of the Al Qudra Cycle Course.
Cycling in Dubai
Despite Dubai being known for its crazy roads and luxurious cars, the government in the Emirate is always encouraging cycling as a means of staying in good shape to the citizens. That's why they have mandated many laws and regulations for bicyclists to guarantee safe roads and cycling tracks for the residents.
With many cycling restrictions and limited pedal power, many solo cyclists and cycling groups in Dubai organize frequent rides on the straight cycle path in Seih Al Salam. For the same reason, Dubai's Road and Transport Authority has come up with a great new initiative.
The Roads and Transport Authority
Founded in 2005 Roads and Transport Authority(RTA) is a prominent autonomous transportation authority in Dubai. They play an important role in many road infrastructures and transport regulation in the city. RTA use numerous technologically advanced methods to make the commutes smoother for the Dubai residents.
Having launched a mobile app previously for services like Smart taxi, Smart parking, Public transport, NoI Card alongside others the RTA has now launched a special initiative to make the tracks safer for cyclists.
Safer bike rides
The new undertaking of cycling tracks lined with emergency phones is to make it convenient for cyclists to report crisis during emergencies. The provision of solar phones should enable them to reach out to the Dubai Corporation for Ambulance Services as well as the Gen HQ of the Dubai Police force.
SOS phones for emergencies
The installation of 30 solar powered SOS phones is a collaboration between telecom provider Etisalat in affiliation with the RTA and the Dubai Police. The phones are scattered through a track, which is 78 kilometers in length. Each phone is installed after a few kilometers and easily identifiable. They are brightly coloured, a reflective vibrant orange, which will make it easier to find, even during the night.
The director of RTA Mr Nabeel Yousef Al Ali expressed the sustainability of the phones. As per his declaration, the phones can offer security and themselves survive extreme weather conditions including any temperatures between 0 degree Celsius to a 70 degrees Celsius.
The facility comes as no surprise as RTA's most initiatives have been in accordance with their core values to create sustainable provisions by integrating renewable resources like solar energy. The service is also viable in its operation due to its modest power uptake.
Related Articles