Entry Rules for Travelling to Abu Dhabi from Other Emirates: All You Need to Know
Planning to return to Abu Dhabi, visit the capital city of the U.A.E. for a vacation, or a business trip from other parts of the Emirates? Then, you must be aware of the COVID-19 guidelines. There are a range of travel restrictions in place that people travelling to Abu Dhabi must adhere to in order to the pass border checkpoints.
This blog aims to discuss all the entry rules for travelling to Abu Dhabi from Emirates.

Guidelines to be Followed Before Entering Abu Dhabi
The Abu Dhabi Emergency, Crisis, and Disasters Committee has devised a new set of rules for all planning to enter Abu Dhabi. It's recommended for every individual to be aware of those rules, effective since January 17th 2021.
As per the new entry rules, all the citizens of the U.A.E. and ex-pats, including those who are planning to visit the city from other parts of the emirates, can enter Abu Dhabi only if they have a negative PCR report (polymerase chain reaction) test or a negative D.P.I. (diffractive phase interferometry) laser test.
The report must have been issued not more than 48 hours of the date of issue. They might also be asked to take additional PCR tests, depending on how long they plan to stay.
As part of the Government's measures to mitigate the spread of the COVID-19, an individual must abide by the following set of rules, whether they are from the U.A.E. or any other part of emirates.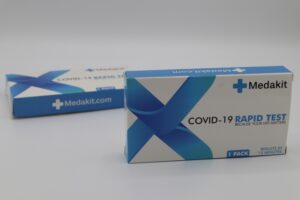 The Test Result Must be Negative – According to the New Entry Rules announced by NCEMA, it's essential for all to carry a negative D.P.I. or PCR test issued by designated authorities in the last 48 hours. Previously, it was 72 hours.
PCR test is Mandatory on Day 4 – If you're planning to stay in Abu Dhabi for four days or more, you will have to take P.C. R test on day four.
PCR Test is Also Mandatory on the Eighth Day of Stay – Besides the test on day four, if you're for eight-day and beyond, you must undergo a PCR test on the eight day as well.
The Day of Arrival will be Considered as the First Day in Dubai – The day you reach Abu Dhabi will be considered as day one, with the tests dependent on the days after.
Suppose, you wish to enter Abu Dhabi on  Monday, intending to stay for four or more days, you need to get the PCR test done on Thursday. And, if you're planning to stay for eight or more days, you'll have to get the test done on Thursday and so son.
Remember, if you fail to take the PCR on day four or eight, you'll be liable to pay fines, no matter the reason for non-compliance. The new entry rules are applicable for all planning to enter the capital. However, those inoculated as a part of the COVID-19 national vaccination programme and volunteers who have received "E" are exempted.
Where Can Anyone Get Tested in Abu Dhabi?
There are several designated COVID-19 testing centres in Abu Dhabi. An individual can get tested in any of the testing centres. You need to present the negative test report at the border checkpoints to enter the city.
So, that's it! This is all we have on entry rules for travelling to Abu Dhabi from other parts of the Emirates. Ensure to wear a mask and use sanitiser whenever possible, so that the spread of the virus can be curbed. All the guidelines issued must be strictly followed; otherwise, it may lead to strict fines.
Want to add anything? Feel free to comment below!
Related Articles