Food To Keep You Going During Ramadan
Top 10 foods to have at Suhoor to remain energized throughout the day during Ramadan
The ninth month of the Islamic calendar is celebrated as the month of Ramadan. During this entire holy month, the observers of Islam keep fast from sunrise to sunset just without consuming any kind of food or drink and keeping their thoughts the purest. They keep this fast with a belief that fasting would make them more patient, modest and spiritual. During this entire month, only two meals are served; one is Pre-dawn which is called the Suhoor and the other is the post-sunset meal known as the Iftar.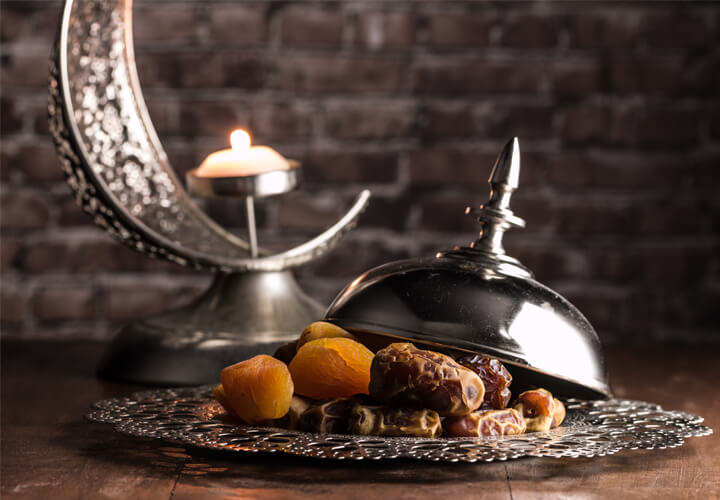 As the main meal of the day starts with Suhoor, which is served before dawn, this should be a very healthy and hearty meal that supplies the required energy throughout the whole long day. Here are 10 most important foods that rank high on the list of what you should have at Suhoor during this holy month.
Dates: Remembering of Ramadan reminds of you about one main important food like dates. Dates form an integral part of meals during this holy month. They are a great source of minerals, vitamins, sugar, energy, fibers and tops the list of items to be served during the Suhoor.
Papaya: Though it is advised to have more fruits during this whole month a special mention of Papaya is worthy just because of its great energizing and detoxifying effects on the human body when consumed in Suhoor during Ramadan.
Watermelon: Since Ramadan comes in the month of summers a Suhoor diet consisting of slices of Watermelon is great in providing energy, cooling and hydration to your body throughout the fasting hours.
Harees: Sweets form an integral part may it be in the meal that starts the day or the opening of the fast. A special sweet named Harees that is rich in Fibre and protein not only keeps you feel full throughout the day but also supplies energy at you work throughout the day.
Oatmeals: Having oatmeals cooked in whole milk and garnished with nuts for the Suhoor can be a great idea to fill your stomach with something nutritious and energy packed diet before the dawn.
Proteins: One best way to delay hunger pangs along with sufficient supply of energy is to get a protein based Suhoor before dawn. Beans smashed on whole wheat toast and topped with a fried egg is a great option.
Soups: Very popular and smart choice during the holy month is the soups that are made specially to supply your energy requirements throughout the long day of fasting.
Smoothies: Many would not like heavy meals so early in the morning for them getting boosted with a smoothie made out of fruits, milk, yogurt and peanut butter.
Laban/Aryan: the liquid version yogurt is popularly known as Laban/Aryan that is a very popular item for intake during Suhoor in the month of Ramadan.
Nuts and seeds: Nuts and seeds are great suppliers of energy and when you intake them as an important part of your Suhoor meal you are sure to remain charged up throughout the entire day of fasting and would never feel low on energy. Almonds and walnuts are great energy boosters during the month of Ramadan.
So enjoy this holy month of Ramadan with your friends and family and stay high on energy with these nutritious foods in your diet also don't forget to keep yourself hydrated with at least 2 glasses of water per meal.
Related Articles