How To Get Active Participation From Kids In Ramadan
Ramadan is back again! Have you planned in ways that can get your kids participated in the festival actively? If not, here are few tips: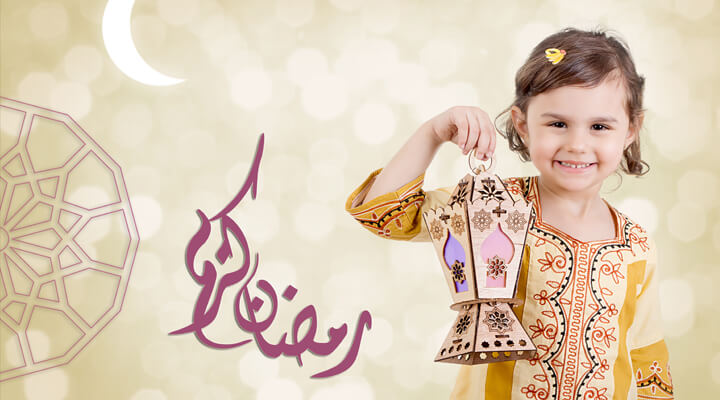 1. Fast together as a family
Any activity that has been carried together as a family will create a positive impression in the minds of your kids. Kids see their parents as their role models, and when you set an example first, they will be bound to follow it out of respect.
2. Keep a Ramadan Journal
This could be like a checklist for good and bad deeds that kids would do knowingly or unknowingly. A Ramadan Journal will help you keep a tab on your kids' activities and reward them for their good deeds. This will help kids realize that as a parent, you are very much involved with them and what they do right or wrong, really matters to you.
3. Read children's books on Ramadan
Kids love stories. They relate to stories very well and can grasp what's being told at a relatively higher speed. Keep reading stories of Ramadan to them wherein they can relate to the main character and follow the Ramadan activities religiously without any hesitation.
4. Hold Ramadan competitions for children
Children tend to learn fast at a tender age. In order to increase their knowledge and clarify the Ramadan concepts to them, encourage them to learn from the very beginning years of their age. Hold Ramadan quizzes, storytelling competition, fancy dress competition, and many more similar events wherein kids get to know the festival in detail.
5. Breakfast together
Kids can be excellent timekeepers of the house during Ramadan. When your children fast with you the entire day from a very early age, they understand the value of food and bondings. During Ramadan, breaking fast together will help them connect with you in a better way imprinting in their minds that they are given quite a lot of importance with good food and company.
6. Pray Taraweeh together
Children enjoy going to Masjid with their parents for Taraweeh. During Ramadan, make sure you take your kids to pray Taraweeh every single day and not just the weekends. Praying Taraweeh along with the family and other members of the community goes a long way for kids. Attend Jumu'ah services together to instill family togetherness.
7. Invite families, friends, and neighbors for iftar
This should be a planned event well in advance. Make sure you involve your kids in planning the whole evening right from drafting invitations to bidding adieu to your guests. Children should understand that feeding a fasting person brings in huge rewards. Apart from feeding the neighbors, feed the travelers, the orphans and the poor. This will help them develop a sense of empathy.
8. Prepare for Eid by decorating the house together
Reward your youngsters with glazing candles, scented perfumes, gifts and food delicacies. As the Ramadan time flies, Eid arrives. Make this event a grand show along with your kids. Experiment new ideas to decorate the house with your kids and appreciate them for their participation.
It is always fun to spend some quality time with family and Ramadan makes it extremely comfortable even during the busy schedules.
Hope this Ramadan brings lots or prosperity, happiness and ever growing bonds for your friends and family.
Related Articles