La Mer Jumeirah Beach Dubai
Dubai is a city of dreams and wonder. On October 15 is presented to the public yet another striking offering for fun and leisure – The La Mer Beachfront on Jumeirah 1. Spread across a sprawling area of 1.24 million square meters, this is the latest offering by pioneer Meraas Group for tourists visiting Dubai this festive season.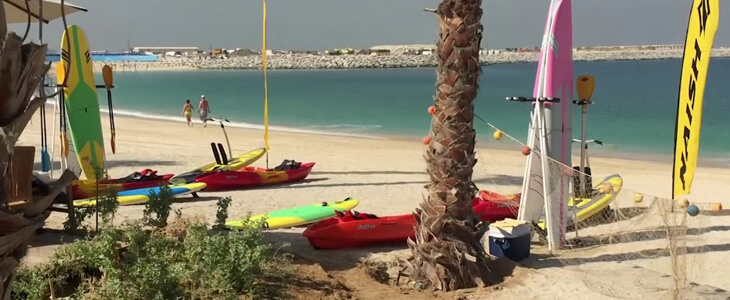 What La Mer has to offer
La Mer is an ambitious beachfront project developed between Pearl Jumeirah and Jumeirah Bay.
It has three areas, namely- The La Mer North, The La Mer South, and The Wharf. The beachfront has opened La Mer North and La Mer South for the public visit from October 15, 2017, as part of its first phase. Together they boast of nearly 130 cafes, shops, and restaurants for people of all age groups.
The Wharf would be launched in early 2018 as a part of the second phase housing its own waterpark, cinema and surf park.
Created by the Meraas Group
The Meraas Group is one of the frontrunners of Dubai's iconic real estate and property development industry. In the past they have shelled out masterpieces in the likes of The Boxpark, City Walk, the Beach at JBR and the promising Al Seef cultural district and La Mer happens to be their seventh prestigious project With La Mer, the group has strengthened its commitment towards offering new and novel solutions in support of Dubai Tourism Vision 2020.
What makes this project striking is the fact that it is an amalgamation of both the natural beach and reclaimed lands.
Experiencing the La Mer
La Mer is not only an exciting venture for visitors but also residents. It is a pleasant spot to spend an afternoon at the beach. Not only does it look spectacular with beautiful lights around at night, one can always take a leisurely stroll exploring the place. Children can have a gala time playing in the open playground by the beach while youngsters can indulge in some fun at the club Sea Spice.
The beach has been redesigned and redeveloped with showers, toilets for babies and disabled, free wifi connectivity for visitors, food joints, rooms for prayers and many more such amenities. In order to make it convenient and hassle-free for residents, the beachfront offers day rooms and cabanas for people to relax and spend the entire day by the seaside.
Towering palm trees, serene promenades, marram grass verges make it a delight for visitors. Artificial water waves and paddleboards are being rented out for adventure junkies to have utmost enjoyment. In addition, valet parking with a capacity of unbelievable 1000 cars is also being offered at the beachfront.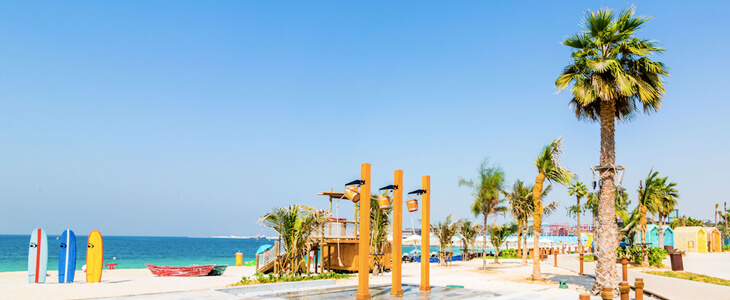 Dubai's Tourism Vision 2020 has been planned with the objective of attracting nearly 20 million visitors by the year 2020. Resultantly, the developers, construction giants, entertainment and leisure biggies in association with the local administration are leaving no stone unturned to present unique and marvelous tourism experiences to the world.
Whether it be bringing out new ideas or judicious use of existing resources like land reclamation, it never fails to amaze its visitors and La Mer is the newest feather in its cap.
Related Articles