New Traffic Rules Starts This July
The citizens of UAE are once again being urged to avoid engaging in acts that might distract the driver's attention from the road. UAE is preparing to start implementing some new rules and penalties to improve the safety on the road, coming July.
Deputy Prime Minister and Minister of Interior, Lt.Gen. Shaikh Saif Bin Zayed Al Nahyan, has formally signed the cabinet decision to debut new regulations and routine for multiple traffic misdemeanors and resulting increment in fine charges which will come into force from the 1st of July.
The chairman of the Federal Traffic Council and assistant commander-in-chief of Dubai Police, Maj Gen Mohammed Saif Al Zafin,, commented that the objective behind increasing the penalties is not to simply slap fines on the citizens, but to protect their lives when on the road.
Reckless Driving
Reckless drivers will receive a fine of Dh2,000, 23 black points, and have their vehicle impounded for a duration of two months. The same penalties are applicable to drivers that put other lives in jeopardy. Reckless driving also applies to buggy riders, who will incur a fine of Dh3,000 and have their buggy seized for 90 days.
Also, motorists caught driving under the influence of drugs, alcohol or other substances will face license suspension for a whole year, commencing from the day of the verdict.
Other major regulations include:
Failing to put children below four years of age in an attachable car seat will lead to a penalty of Dh 400 and four black points.
Motorists driving over the speed limit will incur a penalty of Dh 3000, receive 23 black points and have their car impounded for two months.
Motorcycle riders who fail to wear a helmet will be fined for Dh 500 and will receive four black points.
Drivers of industrial heavy vehicles who violate traffic regulations will face a suspension of their licenses for an entire year along with a penalisation of Dh 3000. And, after the completion of the suspension period, the drivers will be compelled to retake the training sessions.
Car owners can now tint up to 50 per cent of their car windows, with the exception of the from windshield which can't be tinted.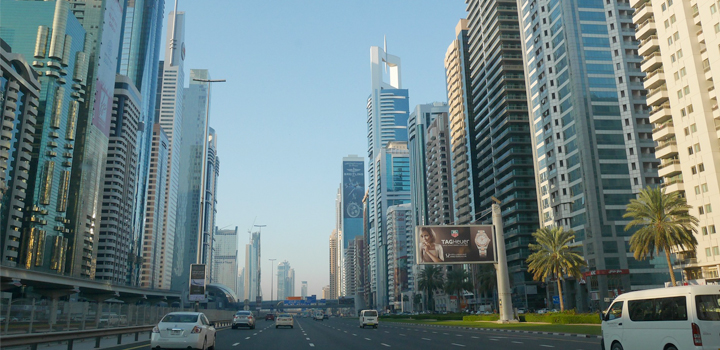 Major General Al Zafin emphasized that the ongoing year saw a substantial downfall in road traffic casualties in the recent four months in the city of Dubai, and this number represents a 30 percent drop from the same quarter last year. The sum total of traffic related mortalities in the four months that have passed has reached as less as 48 deaths, as compared to 68 deaths in the same quarter last year, owing to several traffic precautions taken by local police authorities.
Outreach
The Major General summed up the news by mentioning that the revisions to the traffic laws will be subjected to an assessment period along with campaigns to raise awareness through lectures specifically targeted to the younger crowd, heavy vehicle drivers, minibus drivers and other workers. They also plan to publicize the new regulations by using other channels of communication, as a prep prior to the new laws going into effect in July.
Related Articles