Shop In DSF & Win Gold
The Dubai Shopping Festival has kicked off from December 26 and last until the end of January. The festival will bring several deals and discounts and give you a way to purchase all that you want at a low cost.

Here is What you need to know
Every year there is something exciting about the DSF that attracts everyone's attention. This year gives all the shoppers a chance to win gold. The Dubai Gold & Jewellery Group is giving all of their shoppers a chance to win a huge amount of gold. There will be 100 lucky winners and 33 kilos of gold will be rewarded in total.
You just need to shop for AED500 on any gold jewelry and get 1 raffle ticket for participation. The raffle tickets can be obtained from diamond jewelry, watches, or pearls. There will be three lucky winners announced every day, and they will get ¼ or ½ kilo gold each. The winner on the last day will get 1-kilo gold.
All you need to know about winning gold
33 kilos of gold has been kept aside by the Dubai Gold & Jewellery Group and they will be giving it to lucky winners every day. The offer lasts through the 33 days of the DSF, which starts from December 26 up to January 27. Every day, there will be three winners and the prizes will be two 250 grams of gold bar and one 500 grams of gold bar.
These will be given to three lucky winners at the end of the day. Customers who will buy jewelry over AED500 can get raffle coupons, and these will be given from the outlets, kiosks or terminals of Dubai Duty-Free.
According to the organizers, gold jewelry is supposedly going to increase to AED10 billion during this promotion. The 33-kilo gold giveaway is the biggest promotion done by the company and also one of the biggest offers seen in DSF.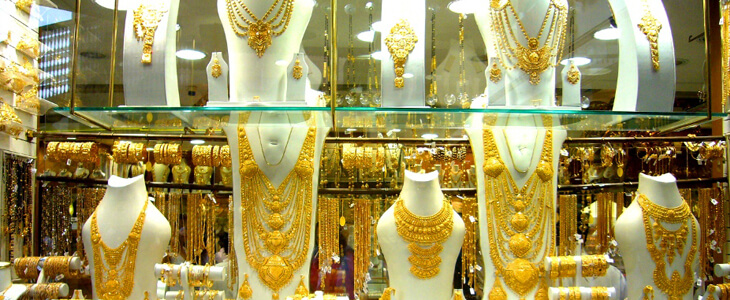 The gold prices are affordable right now, which is why the company could take such a drastic step towards promotion. The company is known to have given away 950 kilos of gold since DSF started, 22 years ago.
All about the gold raffle
The total amount of gold for winners is 33 kg
The promotion period will last for 33 days and every day they will give 1 kilo of gold to the winners
There will be 100 winners in total
The daily prizes will be 250 gm of gold for the second and third winner, and 500 gm for the first winner.
The last prize will only go to one person and that will be 1 kilo of gold
The gold industry is likely to be competitive after VAT
People who want to buy gold in the DSF must check out the collection at Dubai Gold & Jewellery Group. You not only get regular offers and discounts but also a chance to get lucky in their promotional event.
Related Articles