Simplest currency conversion web platform
exRateCompare.com is the simplest currency conversion web platform that is designed to convert one currency to another to real time currency exchange rate. This application provides the exchange rate for almost all countries. You can check the currency exchange rate for current time such as: today's or last day so on. You can also check historical data based on single date or date range. So lets try our platform and make sure to share with everyone.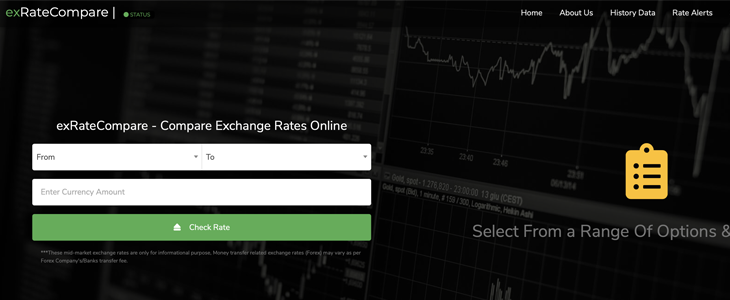 exRateCompare is a single view of various exchange rates being offered by banking institutions and online players. We cover best online exchange platforms and top local as well as international banks.
Where Do We Get This Information?
These mid-market exchange rates are only for informational purposes, Money transfer related exchange rates (Forex) may vary as per Forex Company's/Banks transfer fee. The information is readily available and lies in public domain. exRateCompare brings you all this information with one click, so that you can avoid the hassle of going to multiple sites, search for your currency and compare. Save on time, effort and money!
Frequency Of Data Update & Alerts?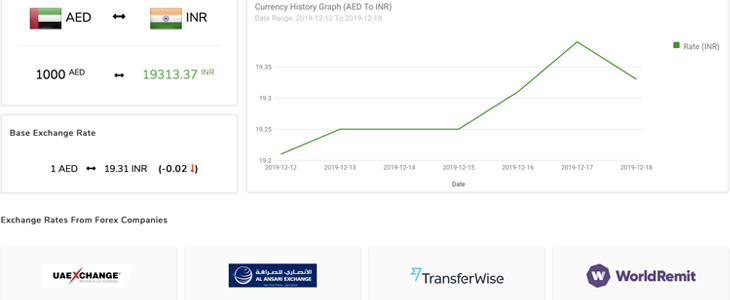 Every time you click, we fetch live rates for you. exRateCompare is real-time..! You can also receive rate alerts through Email, to do so please verify your email address and start receiving the alerts. We just need to check that this email address belongs to you – No one likes spam! Once confirmed, you will be able to receive rate alerts.
So continue enjoying this platform will make sure to bring latest updates always.
For any further enquiry you can contact us at virat@exratecompare.com
Related Articles