The UAE Nation Brand
On November 2, 2019, His Highness Sheikh Mohammed bin Rashid Al Maktoum, Vice President and Prime Minister of UAE and Ruler of Dubai, and His Highness Sheikh Mohamed bin Zayed Al Nahyan, Crown Prince of Abu Dhabi and Deputy Supreme Commander of the UAE Armed Forces, launched the biggest national project to design and create the UAE Nation Brand logo to represent the country to the world, highlight its authentic identity and strengthen its positive image regionally and internationally.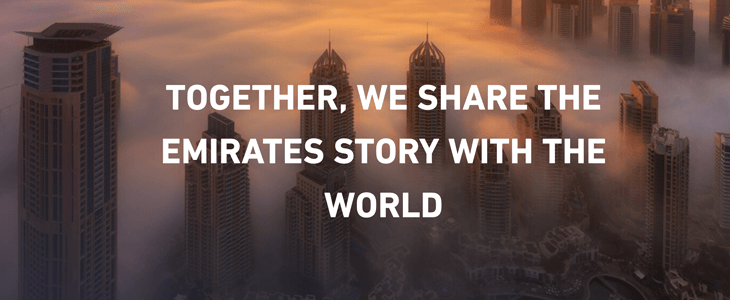 The Nation Brand presents the Emirates' journey of development and progress as an inspiring success story worth celebrating and sharing with the world.
What is Nation Branding?
Nation branding is building and managing an image that represents countries to the rest of the world. This image consists of a set of perceptions, opinions, ideas and associations that the country forms to other people and states. The perceptions and views transform over time, and through a closer experience in the country, to become a brand that distinguishes a country and affirms individuality and originality.
Goals of the UAE Nation Brand
To share the UAE's inspiring story of constant development in the face of challenges.
To highlight the UAE's unique identity and strengthen its long-standing positive image in the global consciousness.
To cement the UAE's position on the global map as an effective and influential country of regional and global prominence
Elements of the UAE Nation Brand
As part of the authentic UAE identity, the Nation Brand highlights a number of elements that contribute to representing the country globally, on individual and state levels, as a unique development experience, an attractive destination to live and work in, and a land of opportunities.
Melting pot
Land of Opportunities
Global trade center
Culture of innovation
Futuristic vision
The culture of possibilities
Happiness in practice
Beacon of hope
Geographical and environmental elements
Cultural and historical heritage
The UAE Value System
The value system makes up a fundamental part of the UAE's authentic identity and consisting of several elements
Your vote plants a tree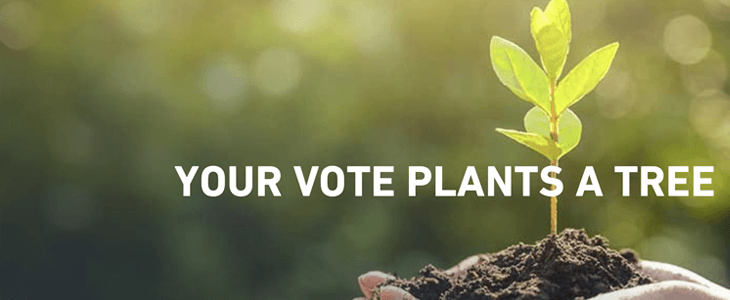 Vote for the best UAE Nation Brand logo and help plant a tree in the world. The initiative reflects the UAE's humanitarian values that aim to promote the culture of hope and create a better future for humanity.
So Vote for UAE Nation Brand by going to www.nationbrand.ae
Related Articles