Coolest Smart Vacuum Cleaners To Help You Daily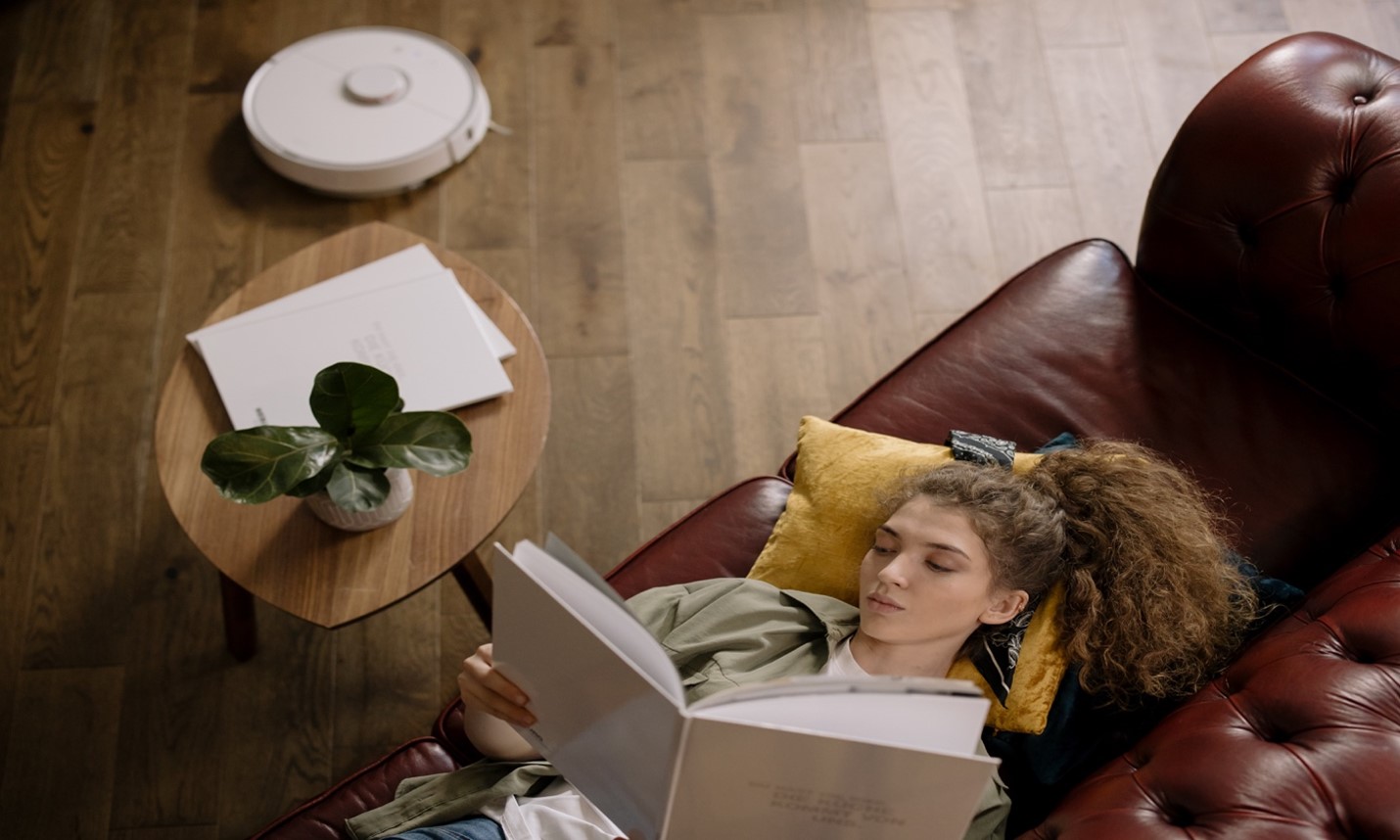 Life is sometimes tiring, and we totally get it if you'd rather just space out for a few minutes(/hours) instead of addressing the mess on your floor. Though we can't totally rely on technology to fix all of our problems, there are some tasks that can easily be delegated to our future robot overlords. These smart robot vacuum ceaners will keep your floors clean on those days when you just can't be bothered anymore.
Smart Robot vacuums are great to have even for the smallest spaces because they're compact and don't take up too much space. They're also good at cleaning hard-to-reach areas like underneath your bed and tables. Plus, they're also a godsend if you have a dog that sheds a lot because you get spotless floors without even having to lift a finger.
Sure, they aren't meant to replace your standard, human-operated vacuum cleaner; rather, they are intended to supplement them. They're great for those daily touch-ups in between your regular cleaning schedule!
ILIFE V7s Plus Robot Vacuum Cleaner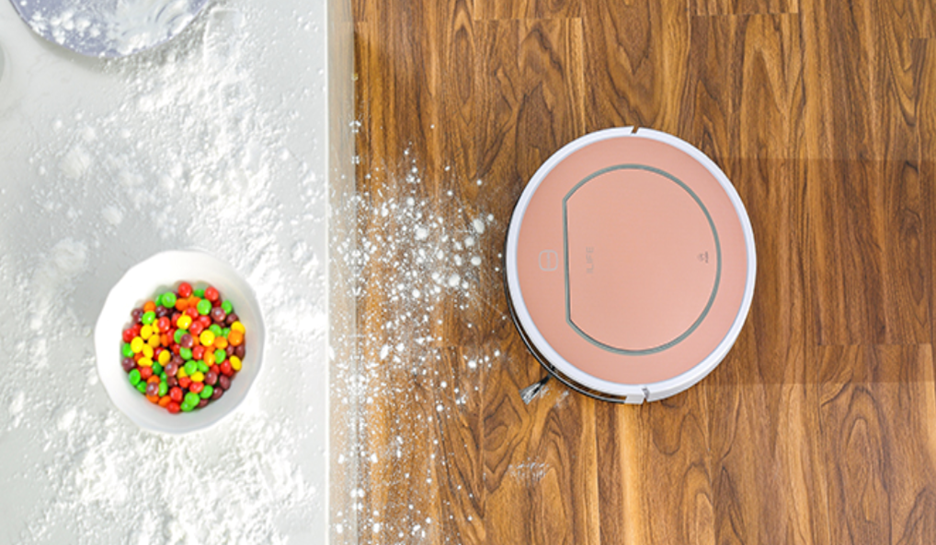 This robot vacuum cleaner may look cute, but don't let its pink exterior fool you it's a lean, mean cleaning machine. The ILIFE V7S Plus Robot Vacuum Cleaner has a floating rolling brush that lets it clean different kinds of flooring and has strong suction power and side brushes.
Vacuuming and mopping
Two in one V-shaped brush–Floating roller brush
Clean for floor and thin carpet deeply
i-dropping Technology
Clean automatically at any time you want
Eufy Robotic Vacuum Cleaner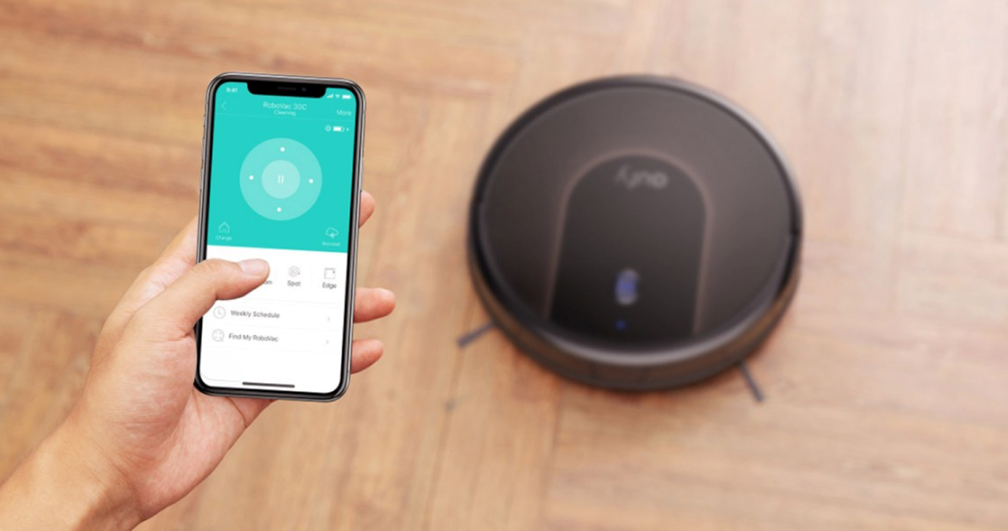 This robot vacuum cleaner also sweeps dirt and mops away liquid spills on your floors. It has self-charging support and pairs with a complementary mobile app, which you can use to plan out the robot's schedule and route, leaving no spot untouched.
Ultra-Slim: 72.5 mm ultra-slim design enables RoboVac to clean areas under furniture with ease.
Strong Suction: Maximum suction power has been boosted to 1500Pa for better extraction of dirt and dust from carpets and floors.
BoostIQ Technology: Suction power is automatically increased if RoboVac detects stronger power is needed to ensure the best clean.
Always Prepared to Clean: RoboVac automatically returns to the charging base when power is low, ensuring it's always charged and ready to vacuum
Max 1500Pa Brushless Motor,Max 100-Minute Runtime Li-ion Battery, 72.5 mm / 2.85 in Tall, 0.6 L Capacity Washable, Remote Control, Low Noise 55dB, Triple-Layer Filter + High-Performance Filter, 2 Side Brush, Schedule-Daily.
ILIFE V55 Pro Robot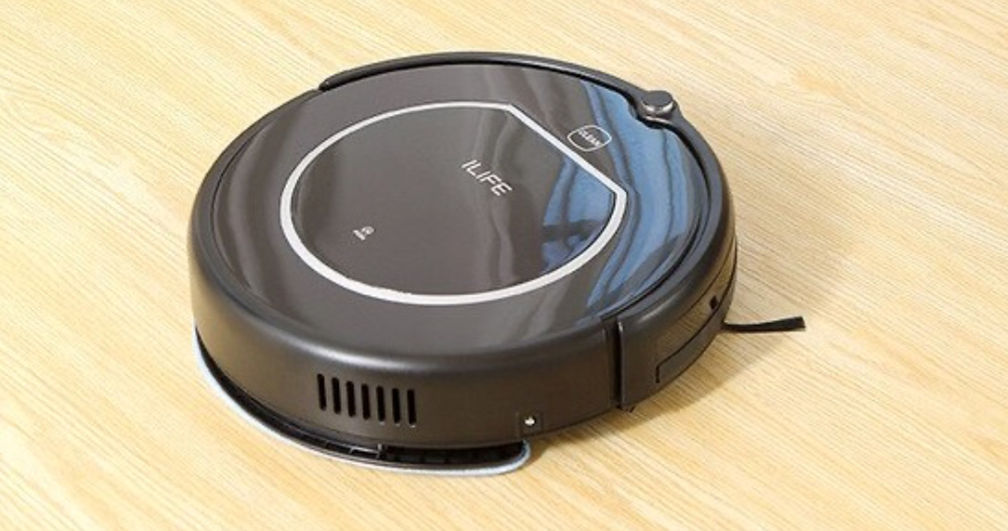 This robot vacuum cleaner has a planned zigzag path that lets it cover your entire home, even the tightest of corners. It's suitable for most floor types and has adjustable suction power. It also comes with an Electrowall device, which prevents your robot from entering off-limit areas (such as your kitchen when someone's cooking). Isn't it smart?
2 in 1 Dry and Wet Cleaning Modes: Dust bin and water tank are both included for vacuuming and mopping.
Brushless Motor: The suction level is higher and working noise is lower. The btushless motor manages Robot's lifespan well
14 Groups of Infrared Detectors: In front of the robot, there are 11 groups of infrared detectors
Automatically Docks and Recharges: It automatically returns to its dock station for charging. Tips: Put the charge dock in an open area. Ensure there are no foreign objects placed in the area ranges from 1m at sides and 3m in front.
Adjustable Suction Level: It has a suction level which ranges from 550Pa to 1000Pa. When higher suction level is needed to clean efficiently, pressing the "MAX" button on the remote control can increase the suction level to 1000Pa.
The Eufy RoboVac G10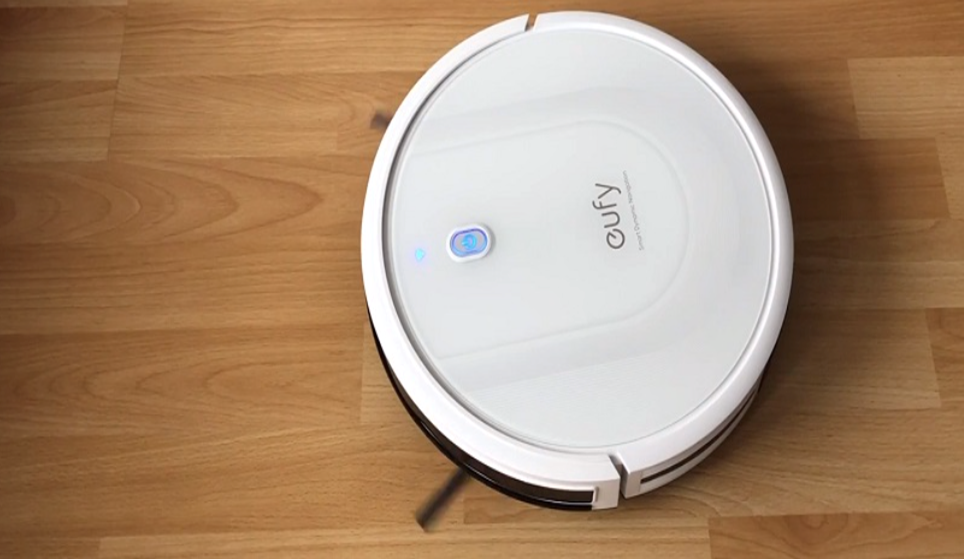 The Eufy RoboVac G10 is equipped with smart dynamic navigation that lets it double its efficiency when cleaning. Designed to clean hard floors, it's got a vacuum and mop for a deeper clean that'll leave your floors sparkling.
Smart Dynamic Navigation: Advanced gyro-navigation technology allows for up to 2x the efficiency while cleaning. Complete a routine clean in half the time, when compared to a standard robotic vacuum.
Hybrid 2-in-1 Vacuum & Mop: Combine sweeping and mopping for a deeper clean that will leave your floors sparkling! Note: we have engineered this RoboVac to specialize in cleaning hard floors only.
Convenient Control: Give instructions by voice or using your phone via the EufyHome app, Amazon Alexa or the Google Assistant. Set detailed commands and receive voice reminders on how your RoboVac is performing.
Related Articles