Top Places to Celebrate Christmas in Dubai
It's the end of December! This means it's time to bid farewell to 2020 and welcome 2021 with a bash. But, how can we ever do that without grandly celebrating Christmas? The vibes of celebrating Christmas, especially in a cosmopolitan city like Dubai, is unparalleled, and you would cherish them for years to come.
The city packed with tall skyscrapers and amazing man-made wonders has a lot on offer when it comes to Christmas celebrations. Here's a list of the top 7 places to celebrate Christmas in Dubai and rejuvenate the mind and soul to welcome 2021.
1. Dubai Opera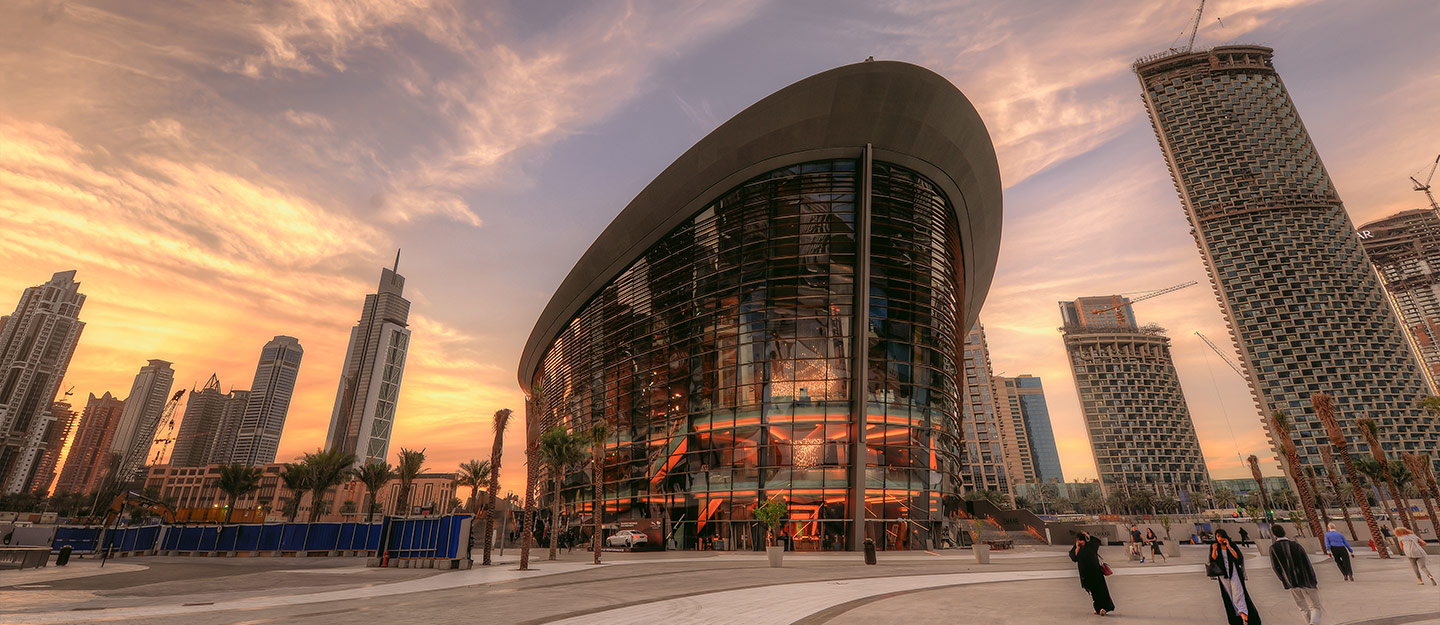 Hardly anyone would argue that the Dubai Opera is one of the best places for Christmas celebrations. You may wonder how an opera would make your Christmas celebrations so special, but if you're looking forward to experiencing something unique altogether, then we bet you'd love spending the day at the Dubai Opera!
Famous bands across the globe perform throughout the Christmas season and keep the guests entertained with a power-packed performance. Undeniably, you'd love witnessing these shows and plunge into the festive season.
2. Queen Elizabeth 2 Christmas Market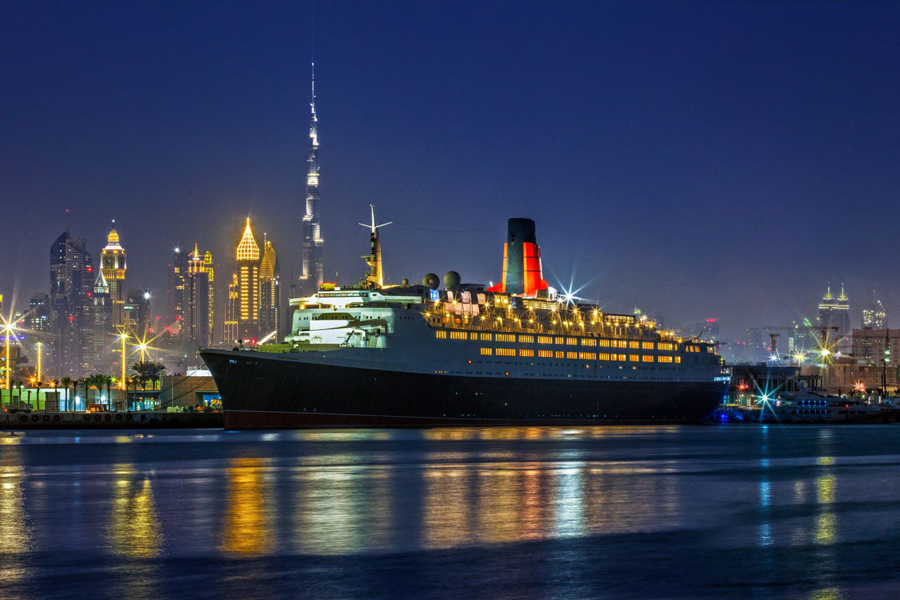 It's hard to find a substitute for Queen Elizabeth 2 Christmas Market if you're planning on doing something awesome this Christmas. The festival session market in Queen Elizabeth 2 cruise will elate you the moment you step in. No matter if you're looking for a perfect gift for the special person in your life or a box of candies for your child, you name it, and this market has it!
3. Times Square Center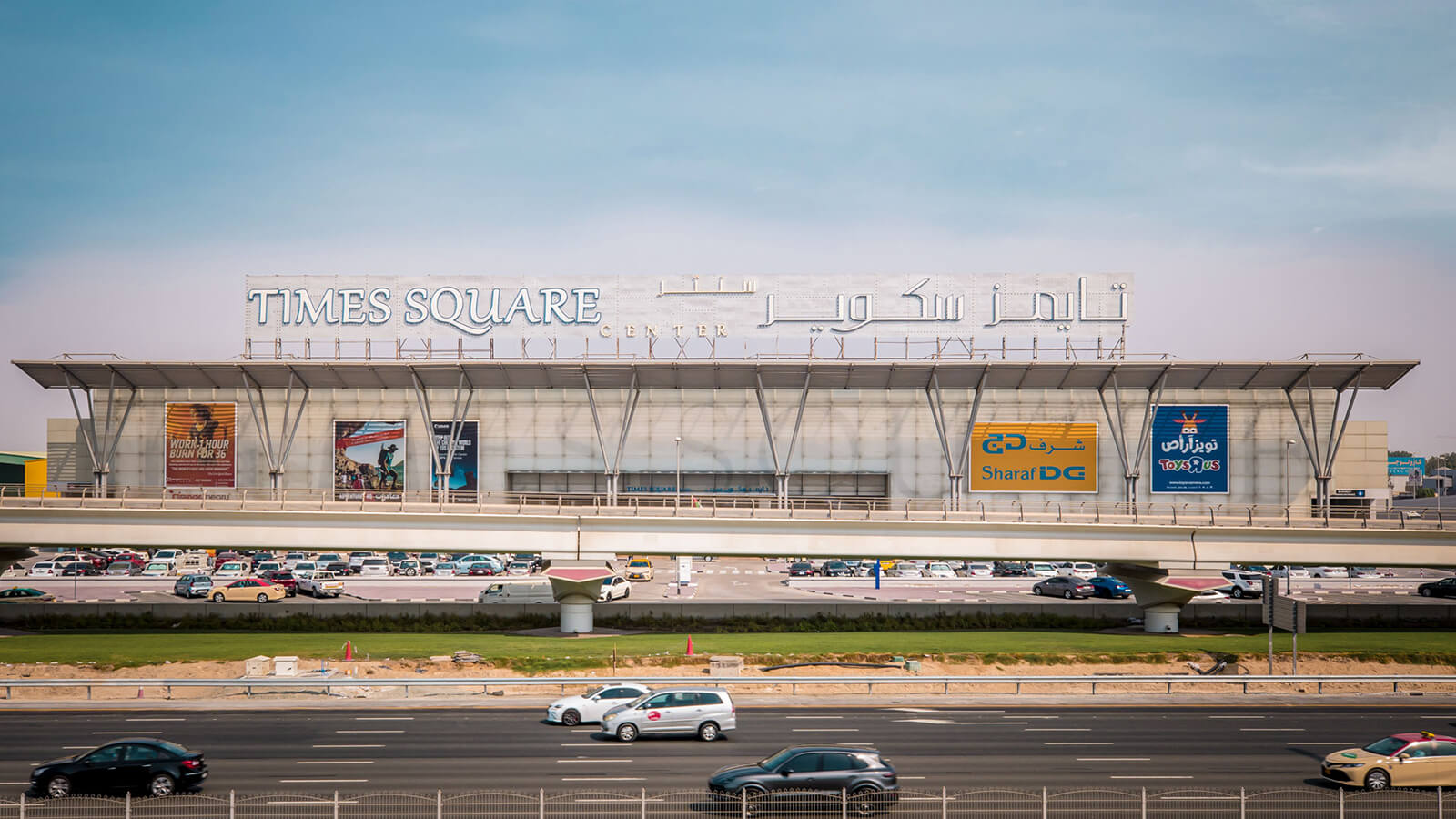 Christmas is never complete without shopping! And what's better than the Times Square Center when it comes to Christmas shopping. As soon as you enter, you'll feel the electrifying ambiance and a host of options for window shopping. If you're a shopaholic, you'd love Times Square Center during Christmas.
4. The Irish Village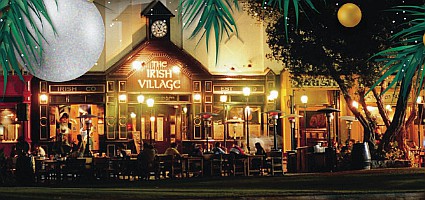 The Irish Village in Garhoud is not only known for its popular outlet inside the Dubai Duty-Free Tennis court but also for being a host for various events. The annual ceremony of lighting the Christmas tree is the most popular of all. The lighting, choirs, live performances, and a range of special delicacies are bound to blow your mind away!
5. The Pointe Festive Village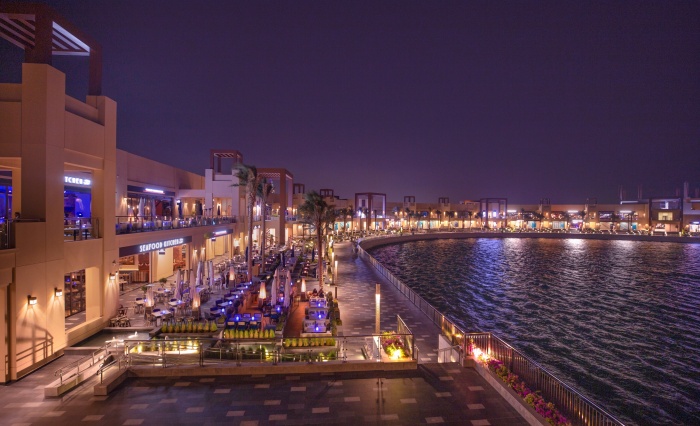 Don't forget to make your way to the Festive Village at Palm Jumeirah's Pointe Event Plaza if you're looking for endless fun and entertainment this Christmas. You can participate in live choir singing, elf dancing, and various fun-filled activities. If you're an adventure freak, you can also try skating on the ice rink and capture some great pictures in a giant snowball.
6. MOE Ski Dubai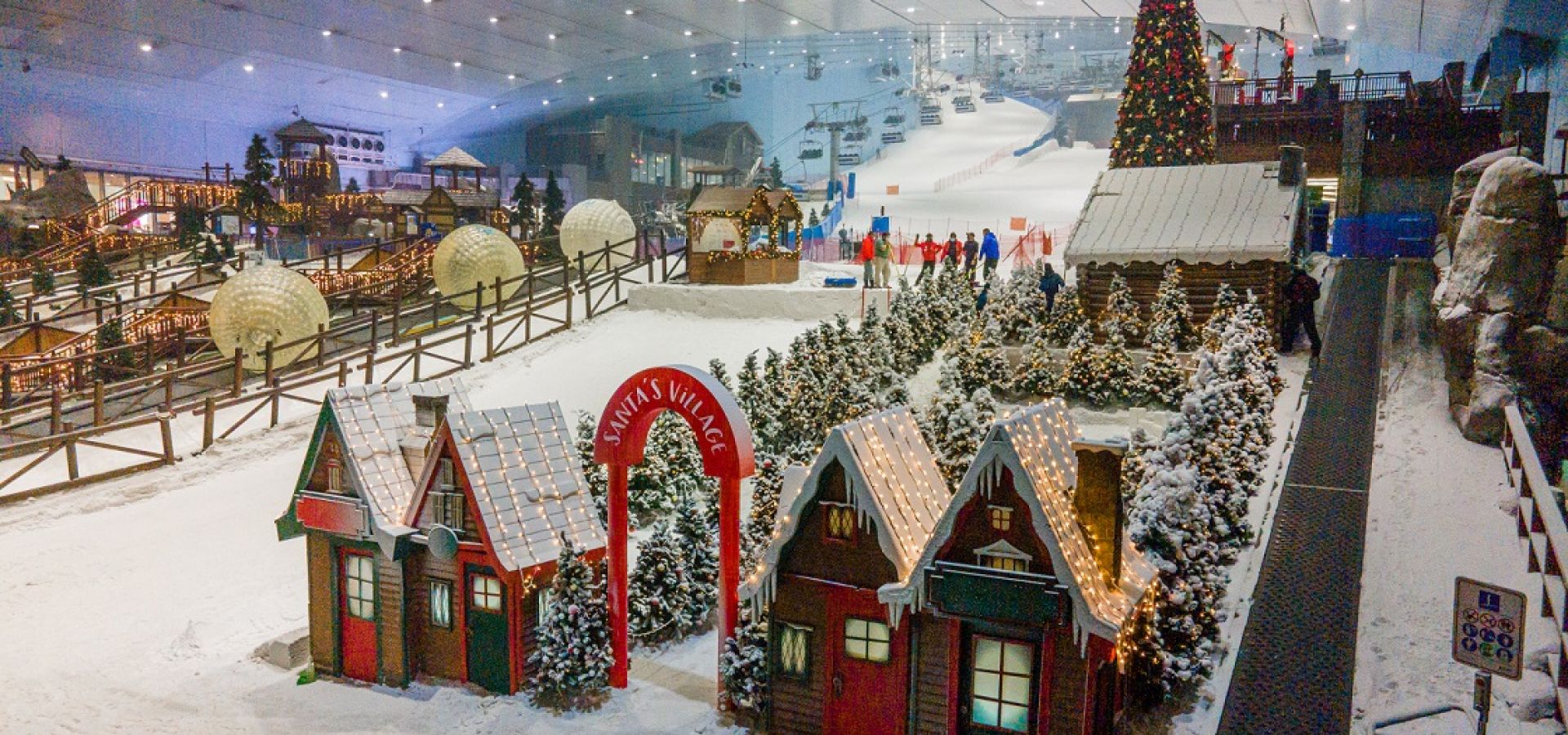 If you want to feel the true essence of Christmas, then make sure to visit Ski Dubai at the Mall of the Emirates. Here, you can go skiing, snowboarding, play in the snow park or visit the penguins along with your friends or family. That besides, don't forget to visit the Saint Moritz café in the middle of the slope and have a cup of Swiss hot chocolate.
Dubai is a city full of surprises. Christmas in Dubai is known for being astoundingly stupefying for the last few years. If you're planning to avoid the winter destinations and spend Christmas in a unique yet power-packed fashion, then you should definitely consider visiting Dubai. You'll return home with a bag full of prized memories and experiences, we bet!
Related Articles