Tourist Visa For Dubai
A tourist visa is essentially a nonimmigrant visa permit for individuals who want to enter a nation temporarily for a vacation, business or a mix of both. The criteria for tourist visa approval varies from country to country, and is also dependent on the country you are supposedly travelling from or through. In Dubai, a tourist visa is an exclusive and separate category of visa and in this article, we will be discussing how you can successfully get one.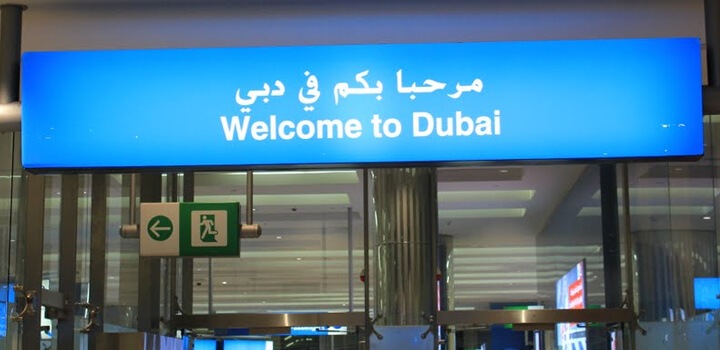 Dubai Tourist VISA
The Dubai Tourist visa can be obtained by nationals from over 180 countries. It typically permits movement in Dubai for a 30-day duration from arrival, which can be further extended by an additional 60 days. However, the prerequisites for a tourist visa depends on various factors. You can obtain a visa through agency, airline, hotel, sponsor, or a relative who will help you with the processing.
Contact airline, hotel, or travel agent
Airlines, hotels, travel agents, travel agencies, and tour companies can apply for a tourist visa for Dubai on your behalf. You can contact them for visa assistance for obtaining a Dubai tourist Visa. They make the process smoother to some extent with processing fees.
Ask a close relative to sponsor you
Your family member, relative, or someone from your extended family who is a resident of the UAE or Dubai itself can also apply on your behalf. But your acquaintance or relative will be subject to a certain guidelines for the application like some money deposit or submitting the salary bracket for qualifying as a valid sponsor, and other documents.
Documents you'll need for Dubai Tourist VISA
Below are the mandatory documents required by all nationalities, to be submitted with the application:
Typed application form
Coloured copy of passport bio
Coloured copy of the passport last page
Clear coloured photographs
Residence proof of the country of residence
Relationship proof, if a relative is applying on your behalf
Additional documents, if you are from a high-risk country
Clear coloured passport copy of the sponsor
Coloured copy of residence permit of the sponsor
Copy traveller's ticket
Copy of travel insurance
Procedure
Dubai Visa Processing Centre is a visa facility by the Government of Dubai which operates globally in over 180 countries with centres in 14 countries. If your city of residence has one, you can visit the branch to submit the typed application form or you can use their online service via their official website. The processing time usually takes anywhere between three to four working days.
When the visa gets approved the applicant party will receive a copy of the tourist visa via email or a text message notification. For information about the visa status, visit this ednrd.ae
Dubai / UAE Tourist VISA fees
The visa fee starts from AED 330 but will depend on your method of visa-processing. You can look up for the e-form and e-DNRD fees on their website. If a second party applies on your behalf, the visa will cost more. Also, make sure you collect an e-receipt in print for getting back the refundable deposit by your sponsor.
Once approved you can use the tourist visa within the six months from the date of issuance. You can enjoy a 30-day stay in Dubai to make the most of your tourist visa.
You might also want to know the possible reason of UAE VISA rejections just to make sure!
Related Articles