Visit Dubai On This New Year
A city with such vivacity and zeal for excellence, that it continually defines, dismisses and again redefines all limits and possibilities. Enter Dubai, an ultra-modern metropolis where futurism laces every street and corner. Starting from its unbelievable geographical positioning to the astonishing architectural marvels within its spreads, Dubai defies imagination at every level. How, you wonder?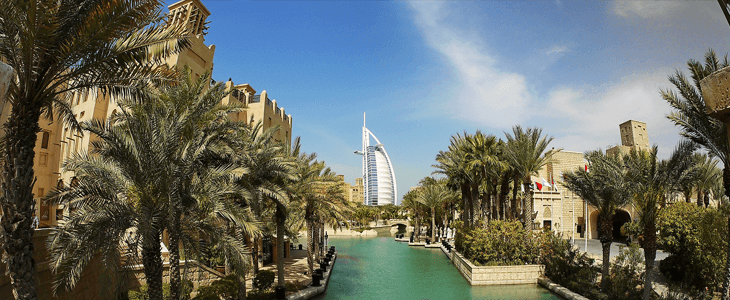 Consider the following facts and features –
Comfort amidst the desert heat
None other than the city of Dubai can imagine housing a population of above 30 Lakhs in a desert environment. This city proves that human potential is boundless with innovative civic facilities and solutions that offers comfort seconded by none. 
Stark contrasts typify the beauty of Dubai, where the parched desert meets the gentle waters of the Persian Gulf. As a visitor you won't have any reason to complain about the infamous 'dessert heat' that is intrinsic to topologies like the Arabian desert. In the past as well Dubai was a ground for innovation, as testified by the ingenious wind towers of Bastakiya that provides air conditioning to the it surrounding areas.
Fine dining experiences is abundant all across the city in its strikingly gorgeous skyscrapers. In Dubai's malls and shopping plazas you can relish in comfort and opulence that pampers you liberatingly. Read on for more awe-inspiring features of this mega city.
Innovation that dares what's impossible
Which other city can dare to erect the tallest tower on earth over a base of loose sand? Burj Khalifa is just one of such marvels that exemplifies the most superlative of architecture. The Burj Al Arab is another ambitious structure, a feat of design excellence standing on a manmade island. It offers lavish hospitality services at all of its floors.
An amalgamation of culture
The powerful sheikhs run the administration and governance of Dubai. Even though Islamic culture forms the foundation of society here, Dubai is a cosmopolitan culture in every sense. It's a cultural meeting pot where the best of all traditions is celebrated.
Planning for trip to Dubai in 2020? Then you are surely on your way for a sensory treat of a lifetime. The city is all geared up for the EXPO 2020 DUBAI UAE. Endless nights of live music, shows, dance performances, theatres, and party await you in this event. There will be the latest in tech, sustainability, and science for you to learn and expand your horizons. Cultural events from all around the world will fill every moment you spend with wonder, appreciation, and joy.
When you need to catch a breather and venture out of the EXPO arena, there will be plenty of options to recharge and rejuvenate. Let's look at the top reasons to visit Dubai in 2020.
Why visiting Dubai is a good idea in 2020?
Business or pleasure? Dubai entertains all
In case you are wondering that a city that embodies such extravagance must be quite expensive to travel, then you are worrying for no reason. Dubai has a host of hotels for all needs and budget. A diverse range of premium, standard, and budget hotels welcomes tourists with a wide bandwidth. There are about 700 hotels in the emirate that cater to the accommodation needs of innumerable.
Need a venue to host a business meeting with international clients? Dubai offers a plethora of options for business events of all scales. Whether it's a meeting of 10 people or a convention of thousands you'll be pleased with apt arrangements that are accessible here. The Dubai International Convention and Exhibition Centre (DICEC) houses over 120,000 sqm of exhibition and meeting venues. Moreover, it's only 10 minutes' drive from the airport.
Immersive oceanic vistas and coastline
For those who enjoy the beach, Dubai can be an addicting destination. With a 1000 Km coastline to enjoy, there's no shortage of beach activities in this place. 300 days of sunshine greets you with warmth at any time of the day. The Atlantis Aquaventure Waterpark is the perfect escape into a fantasy world where you get to feel like the Aquaman for a day. It's situated in The Palm, world's first manmade island.
The Dubai Underwater Aquarium is a surreal construct, where visitors enjoy the surrounding vista from a suspended enclosure. Thousands of sea creatures inhabit the waters in this underwater zoo, including a large number of tiger shark species.
Shopping indulgence
The 'mega malls' of Dubai easily obscures any other malls around the world with their sheer magnitude and unparalleled opulence. You may start with Dubai Mall, the world's largest shopping mall with over 1,000 stores and spreading across an area of over 1000 stores. Tourists from near and far to visit these shopping haven to indulge in retail therapy and get amused by the attractions built into these shopping centers.
Being tax-free definitely it perks. Therefore, you can expect a shopping spree like no other place in the world. An entire festival dedicated to shopping alone, can you imagine? Yes, throughout January you can enjoy the annual shopping festival of Dubai.
Here are some of the shopping events that are worth visiting in Dubai –
Dubai Shopping Festival, January
Global brands gather here during this time with an opportunity for shoppers to buy some of the most coveted merchandise. There will no shortage of big names like Armani, Cartier, Givenchy, and more. Alternatingly, you may try being fascinated by Renaissance era Italian village ambience of the Mercato mall. There you'll find international retailer like Laura Ashley and Jack Wills.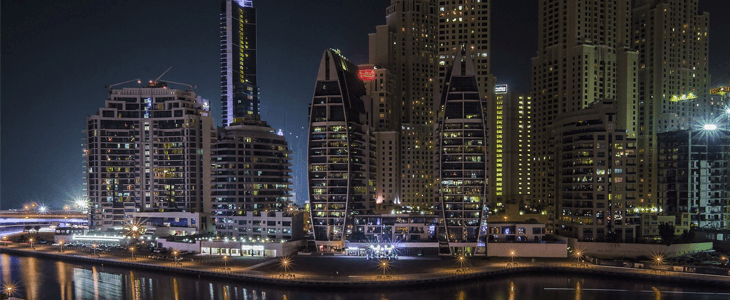 Visit the old styled Souks
A souk is a traditional themed Arabic market. When in Dubai, it's mandatory to visit these Souks to experience the Emirati culture and brilliance. Be it fabrics, spices, textile, or gold, there are dedicated Souks for each commodity. The Gold Souk, and the spice Souk are the most talked about and draw the most attraction.
These traditional markets look deceptively simple in contrast to newer side of the city. However, you just need to start exploring the Gold souk and soon you'll be mesmerized by astonishingly beautiful jewelry designs. The most impressive fact of these Gold shops is that there are no guards who protect these golds, courtesy to Dubai's strong security system. Handcrafted fineries in unbeatable deals in these Gold Souks will leave you with a strong craving for daily shopping. 
To sum it up, there's ample entertainment and opportunity for all kinds of travelers in Dubai. Are you getting the tickets today? Visit Dubai in this coming 2020 and make lifetime memories.
Related Articles