Why are Tourists Returning to Dubai to Enjoy Winter? 5 Concreate Reasons
Planning to spend your winter vacation abroad? Well, there are not many countries accepting foreign tourists currently, considering the ongoing pandemic. The UAE is one of the few tourist hotspots that have re-opened the gates to international tourists. There's no denying that Dubai's economy has a significant co-relation on tourism.
According to a study conducted, the city witnessed a staggering 16.73 million visitors last year, contributing over Dh 150 billion to the economy in 2019. The figure had only increased this year if the world had not been under complete lockdown for three months and partial lockdown for the next six. But now that things are improving, Dubai is gradually welcoming international tourists.
Dubai is the most happening city in the UAE, when it comes to fun and entertainment. The moment you step in, the city's electrifying ambiance is bound to activate your motor neurons. We bet you would have lots to choose from, starting from plush restaurants and malls to fun activities.
However, there are a few guidelines that you must abide by if you are already made up your mind to visit this majestic city. That is not the scope of this blog though, as we have already discussed the travel requirements for traveling to Dubai in detail.
Dubai's winter season brings many international festivals and events for tourists across the world. February kicks off with a myriad of fun-filled activities, including but not limited to sports, music, and culture.
Here's a complete list of activities in Dubai that are compelling tourists to visit Dubai this winter.
Dubai Food Festival (26thFebruary – 13th March)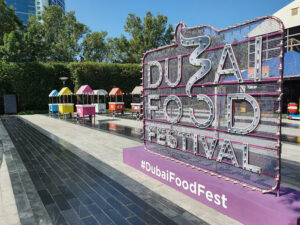 Do you call yourself a foodie? Then, how can you even miss this! The Dubai City Festival is the only citywide food festival in the entire Emirates. The festival is held every year around this time to provide foodies an opportunity to tempt their taste buds.
The festival also highlights the city's unique food culture and provides an exemplary dining experience. From gourmet and top-notch restaurant concepts to local food outlets, the festival has a lot on offer. Besides, you will be spoilt with choices, because of a myriad of dining offers to choose from.
Emirates Airline Festival of Literature (29thJanuary to 13th February)
The 2021 edition of the Emirates Airline Festival of Literature has started from 29th Jan. Literature lovers across the globe flock to this festival just to witness and get a first-hand experience of a myriad of activities concerning literature. This year the festival will celebrate its 13th anniversary.
Dubai Duty Free Tennis Championship 2021 (14thFebruary – 27th February)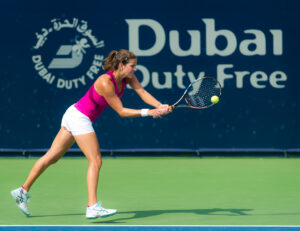 If you're fond of Tennis, you shouldn't miss out this spine-chilling tournament at any cost! As the top tennis stars start returning to Dubai, get prepared to witness the top-class spin, slice, and smash from the world's best. The 13-day long action-packed tournament will not only keep you glued but will also compel you to witness this grand tournament year after year.
Dubai World Cup 2021 (27thMarch 2021)
There is no denying that the Dubai World Cup, held in March, is one of the region's biggest events. It's unarguably the world's richest horse race with more than 10 million as an award to the overall winner. The event is a star-studded affair, concluding with a grand show and a majestic firework on display.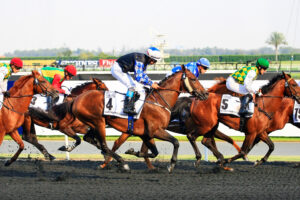 Emirates Airline Dubai Jazz Festival (9thMarch – 13th March
Music lovers across the world flock to the Dubai Media City Amphitheatre to witness this grand event. This year, the event will return in its 19th avatar. The visitors will be able to witness the live performances of several international and domestic bands and individual singers.
So, we hope you now have a clear conception that why tourists are returning to Dubai this winter. And, that's not all! There are a range of other activities that'll make your vacation worth cherishing. 
Related Articles