Zombie Park – New Attraction Coming to Dubai
A giant, zombie-themed entertainment zone, featuring more than 12 activities and attractions, will open at The Night Market at Deira Islands, Dubai next year.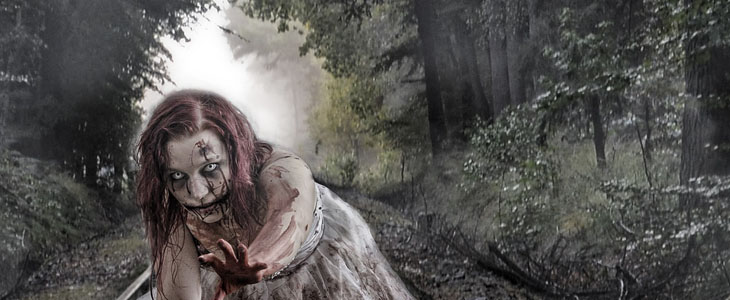 A new zombie-themed attraction has been announced, which will bring live shows, a virtual-reality cinema, escape games and spooky challenges to the city, all powered by glow-in-the-dark technology.
The active entertainment zone will also feature trampolines, target shooting and a terrifying-sounding "zombie apocalypse attack and zombie runs".
Nakheel Malls, the retail arm of master developer Nakheel, has teamed up with Sharjah Golf & Shooting Club to create the attraction.
Omar Khoory, Managing Director of Nakheel Malls, said: "We are committed to creating unique, unforgettable experiences, attractions and facilities at our existing and upcoming retail developments. The Zombie Apocalypse Park will be a huge draw at The Night Market, attracting tourists, businesses and schools for team-building events and families and individuals for a new kind of entertainment."
The Zombie Apocalypse Park, which will span 65,000 square feet (meaning there's plenty of room for the undead to roam), will also host its own zombie-themed cafe, shop and party room for private events. The Night Market, one of a range of Nakheel retail, leisure and hospitality projects at Deira Islands, will be the world's largest night market, with over 5,000 waterfront shops, restaurants, cafes and attractions, and more than 3,000 parking spaces.
So far, there's no clear date on when ZAP will open to the public but we can expect to see the park open its doors in mid-2020. The entertainment destination will also have its own car park, a zombie-themed cafe, party room for private events and ZAP activities shop.
Activities will include paintball games, escape games, VR 9D cinema, haunted house, axe throw, archery, haunted corn maze, air soft battle games, laser tag, trampolines, target shooting, zombie apocalypse attack and zombie runs.
Related Articles