Best Karaoke Places in Dubai
Karaoke with your loved ones is one of the best ways to spend your evenings. Regardless of singing talents, everyone loves the fun and excitement that comes with singing in front of a room full of people. Channeling your inner Whitney Houston, Elton John or your favorite rock star alongside good food and high spirits should be a weekly thing.
Here are six karaoke places in Dubai that are worth trying: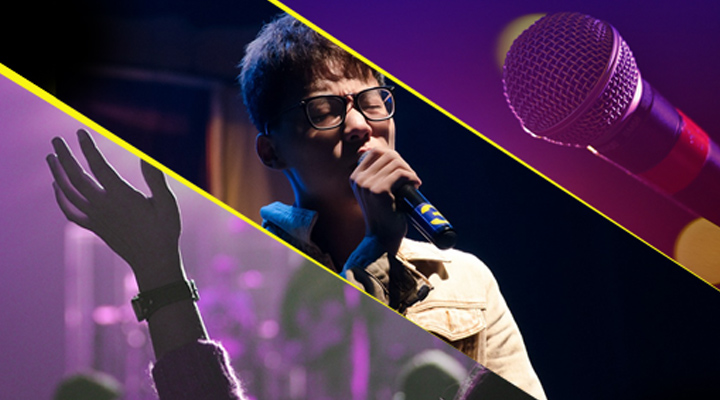 Rock Bottom Cafe
Located in the Regent Palace Hotel at Bur Dubai Rock Bottom is Dubai's iconic dive bar cum restaurant. The crowd that frequents here is a blend of different cultures with varied musical tastes. Grab their fabled Bullfrog cocktail to give you some liquor encouragement and belt out your favorite rock tunes.
Lucky Voice
Lucky Voice is a recently opened swanky place at Grand Millennium Hotel Dubai, Barsha Heights. Space is enormous with private rooms and the main stage. They host regular Ladies Nights, themed events, and offer valet service too. Their finger foods, cocktails, numerous forms of live entertainment will make you want to hit the place multiple times.
Time Cafe
Nestled in the heart of the Ramee Royal Hotel in Karama is Time Cafe, a casual sports and karaoke bar. Like most Dubai clubs and restaurants, the women get a specific number of free drinks, but the drinks don't cost a limb or at least not as much as many other karaoke clubs. The bar also has its own in-house live musicians, a snooker table for the introverts and a welcoming ambiance.
Hibiki Music Lounge
Hibiki Music Lounge at the Hyatt Regency Hotel at Deira is considered one of the most authentic karaoke experiences in the Emirate. They offer private rooms alongside a main public stage. So, bust out your favorite renditions to your close ones or go full-on Diva in front of a crowd of onlookers. Hibiki also offers daily happy hour deals 7:30 PM onwards.
Harvesters Pub
In the most Hollywood rom-com fashion, Harvesters Pub has the dingiest lightning ever. If you are all about the incognito aesthetic, you will love to croon your favorite songs at this British-style karaoke pub. The place features many huge screens for watching sports. The food, the drinks, and the atmosphere are perfect for a night out with your bros.
The Stables
The equestrian-themed bar pub, The Stables at Trade Centre Area, is a remarkable place to karaoke. The offer a number of happy hour deals, themed events, and ladies-only events. They have a mechanical bull to fool around with your friends if you feel adventurous. Grab a beer along with their famous chicken wings and nachos while you sing to your fans.
Kung
At the Byblos Hotel, Kung is a traditional Korean food serving place. The restaurant cum karaoke is perched at the mezzanine of the hotel and accommodates private rooms of a variety of sizes and holding capacities. The best Korean munchies and drinks are served at Kung witch prices that don't cost the earth. If you are a closet K-pop fan, you will have a ball at this raw dining and karaoke experience
What place are you planning to battle it out with a microphone at?
Related Articles