10 Things You Should Know About Abu Dhabi
Abu Dhabi is the capital of UAE and main oil producer as well. There are many ways you can explore Abu Dhabi. Here is our list of top 10 things you should know about biggest emirates of UAE.
Abu Dhabi has done great progress at diversifying its economy. Abu Dhabi formed Mubadala the investment company to diversify its economy from oil. Currently, Mubadala is operating in excess of 20 countries from its start in 2002.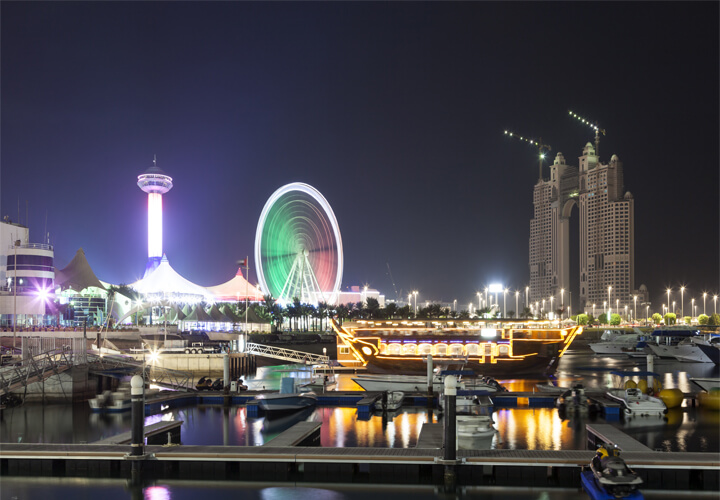 As per the research Abu Dhabi is expected to have oil reserve till 2100, whereas Dubai (the most known city of UAE) will finish it oil reserve 80 years earlier.
If you are a luxury car fanatic then you should visit Abu Dhabi, as most of the luxury cars make it to Abu Dhabi before rest of the world get to drive.
Emirates palace hotel in Abu Dhabi cost US $3 billion to build with its own kilometer long beach. Emirates Palace hotel feature 113 domes studded with Swarovski crystal chandeliers.
Ferrari world is the world largest indoor theme park with over 200,000 square meters. Ferrari owns this mega theme park. This park is home of world fastest roller coaster Formula Rosa.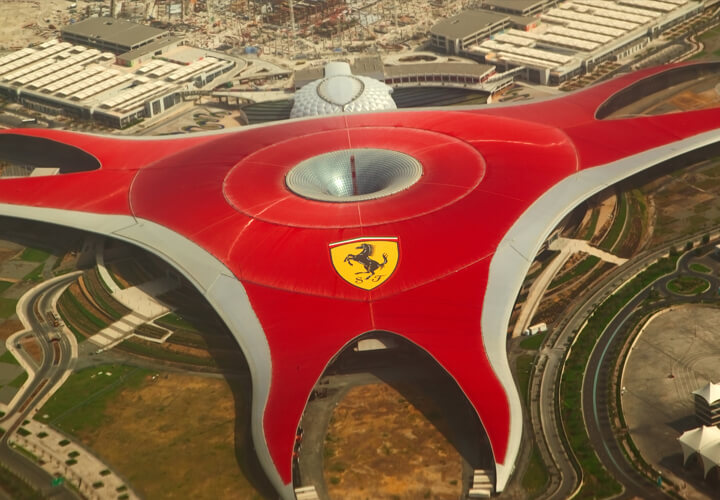 If you want to stay in luxury then Abu Dhabi is the place. Abu Dhabi has more than 200 islands. If you are planning for a calm gateway then you can choose one the many island beach resorts overlooking the Arabian Gulf.
The Iconic Sheikh Zayed Grand Mosque is one of the best places to visit. Sheikh Zayed Grand Mosque is world 3rd largest & the largest mosque in Arabian region. Made from pure white marble stone. Since it's opening in 2007 Sheikh Zayed Grand Mosque has made a permanent entry in the list of world's top attraction.
Abu Dhabi has the largest sand desert in the world. You can enjoy the huge sand dune by car or by sand boarding. This is one the best place for desert safari.
Abu Dhabi is the home of Masdar city, which get power from solar and other renewable sources of energy, making it one of it's kind in Gulf region. Govt. of Abu Dhabi, funded US$ 15 billion out of US $19 billion needed for this self-sustaining city.
Abu Dhabi Govt. not only building within the city or country but has international footprints as well. Abu Dhabi Govt. owns most of the Chrysler building in Manhattan New York City.
Let us know which one excites you the most.
Related Articles