5 Tips to Save Money as an Expat in Dubai
Most expats in Dubai has to go through hardships to cope up with the expensive lifestyle of the city. Many choose to stick to the expensive lanes to do business, and that either result in a boom or a complete scrap. Expats who have made a mark in Dubai agree that it is important to save money in every possible way and anybody in Dubai can be replaced. We are here to give you some valuable tips that can help you save money through your struggling period.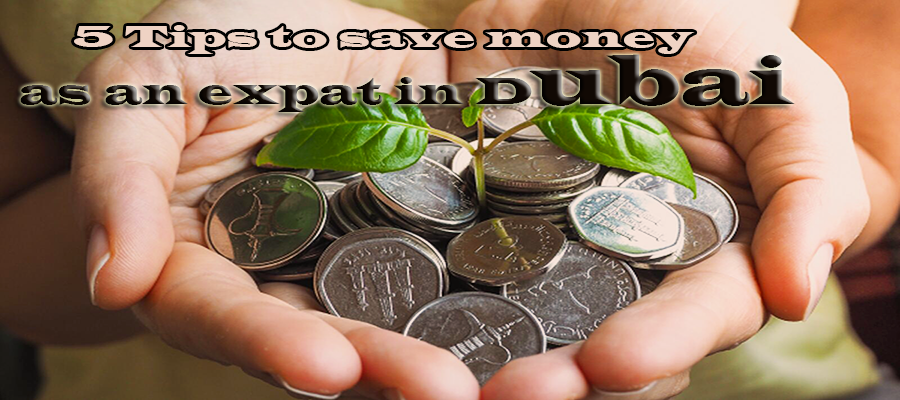 1.    Have a budget strategy
You might have already overspent your earnings in the first few months of living in Dubai. It is time you come to a state where you budget out your expenses and minimize it to the least. Make a complete strategy that you can stick to and seal your fixed percentage for your monthly savings.
2.    Shop from low-end supermarkets
Choosing Lulu Hypermarket, Union Co-op or Carrefour for buying your groceries will help you save some money compared to the high-end supermarkets. You can download and use the Sallety app that helps you compare prices of supermarket chains and lets you make better purchase decisions.
3.    Pay credit bills on time
The best thing to do is to not have credits at all. However, when you can't do without it, try to clear it off within a set date so that your interests don't add to an expense. Most places give you a grace period of 20 days and some places can hike up the interest rate if the payments are not cleared on time.
4.    Transportation
Don't invest a lot in your own vehicle if that's going to pinch your pocket. Get yourself a simple car that suits your family size and also consider the recurring costs of maintenance. A lot of people rent cars in Dubai and that's often better than possessing one. Get yourself parking cards by RTA so that you can pay off every day instead of every hour.
Metro is one of the best ways to commute as they are cheap and quick. You can save almost three times more of what a cab costs you if you travel by metro. For areas where you don't have a metro route, you'd have to take a cab, but you can still save by breaking the journey into two.
5.    Dining out
Indulging at an expensive restaurant once a while is fine till you have your savings sorted. However, there are plenty of eateries that are affordable. If you have been only depending on outside food, you must eventually get yourself equipped with cooking essentials at home. This will help you save more and also let you have healthier meals.
Dubai also lets you visit many sights and entertainment spots for free. Every recreational place is not expensive or tough for your pockets. You must also look out for cheaper garments from local markets rather than spending money on Dubai malls.
Related Articles