Thrilling Adventure Activities
It does not surprise anybody that many celebrities and adventure seeking YouTubers flock to the UAE to channel their inner daredevil in those wild and free-spirited insta clips. Nor is it surprising that risk takers and the young crowd always find the ideal location in Dubai to strike another thing off their bucket list.
Dubai after all has all the components necessary for a vacation propelled by adrenaline. When in Dubai the sea is seldom cold to endure, the mountainous terrains and deserts are a natural arena for adventure seekers and the sky is a spectacular canvas. All these things encourage hundreds of visitors to scale the skyscrapers, take helicopter rides, jump out of planes and get dirty in the sand.
Here are six fascinating adventure activities to try when you visit Dubai next:
Dune Bashing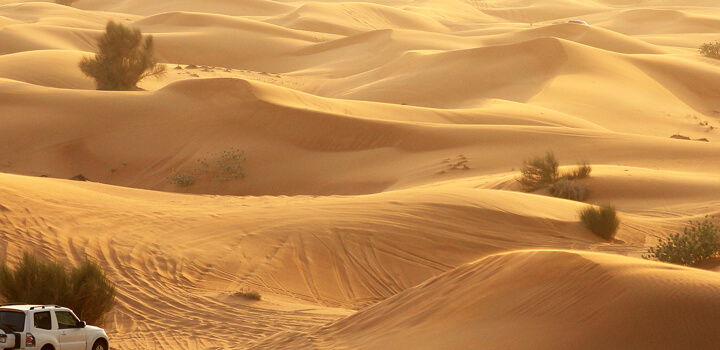 Head into a desert safari to experience the thrilling sand dunes. Dune bashing is a tummy turning, side-skidding, and sand-scuffling activity which lets you glide into the Arabian desert nose first, down an unbent slope.
Where: Organized by Desert Rangers
How much: 295 Dirhams per person
The Shark Tank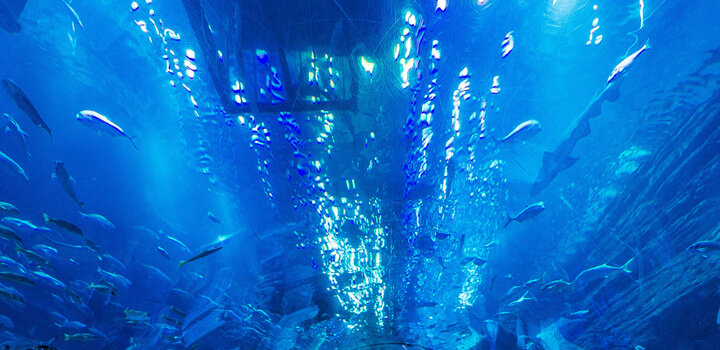 There is a very little danger when you look at the mighty sharks in an aquarium in Dubai through the safe side of a glass wall. Though you can't help but flinch when suddenly a shark appears.
Some places even offer leisurely shark diving activities for the brave-hearted. You can get accustomed with the majestic creatures of numerous different species.
Where: Dubai Mall and Aquaventure
How much: Starts at 875 Dirhams
Indoor Skydiving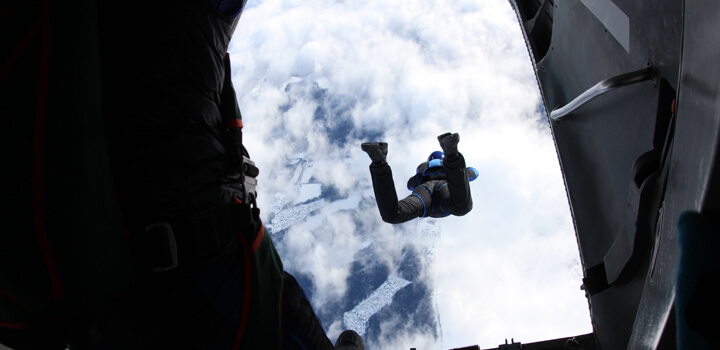 Isn't flying a dream for many? You can realize those aspirations without the dangers of actual skydiving with indoor skydiving, an alluring experience curated by iFly. It is among the new trends in Dubai and is available at various locations.
Even though it evokes a similar experience as skydiving, it can be considered a good instructional base for the real deal: Outdoor Skydiving.
Where: Mirdif City Centre
How much: 195 Dirhams for a group beginner session
Sandboarding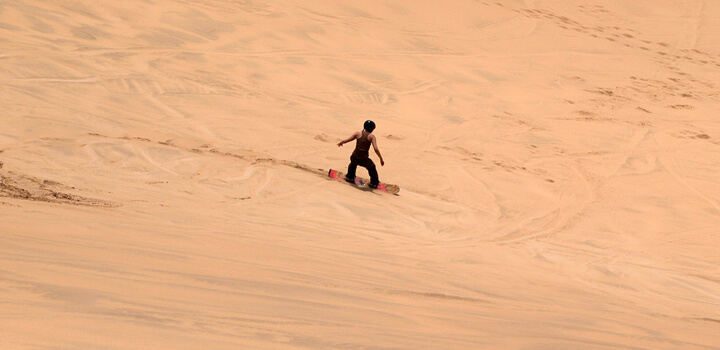 Examine your poise and boarding skills with a day in the dunes. Skeeting down a slope at maximum speed is worth every Dirham and the unavoidable sand that will spread all over your body.
Where: Various locations across Dubai
How much: 250 Dirhams per person
Jet skiing
Jet skiing is possibly the most sought after activity amongst thrill seekers in the UAE. You can don a lifejacket, hop on one of the water steed and learn the basics. However, you can't step on a jet ski without a license in Dubai due to safety precautions and laws. So, you can opt for locations near and outside the city where the curators assure a safe experience.
Where: Nearest to Dubai — Mamzar Beach, Ghantoot
How much: Starts at 300 Dirhams at Ghantoot, 250 Dirhams at Mamzar Beach
Kitesurfing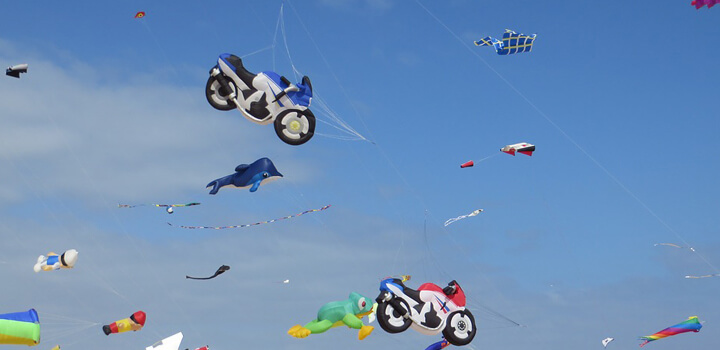 Kitesurfing is an adventure sport which is primarily a love child of water and air adventure sports. It involves a huge kite and a surfboard, where the wind drags the surfer through the water, and through the air, when the kite is competently mastered. A couple of lessons then it's all about stability.
Where: Various locations, Very popular at Umm Suqeim Beach
How much: Starts from 350 Dirhams per hour for an individual
Which of these thrilling adventure activities would you want to do in Dubai?
Related Articles