Top Ramadan Tents Across Dubai
We are already in the 1st week of Ramadan. Now it's time for all of us to know where to host Iftar & Suhoor parties in Dubai.
Right after the sunset, Dubai comes to life and people are all out with their friends & family for shopping or Iftar invites. Some of us continue to explore multiple places for best Iftar & suhoors. Below list is our selection of some of the top Ramadan Tents in Dubai.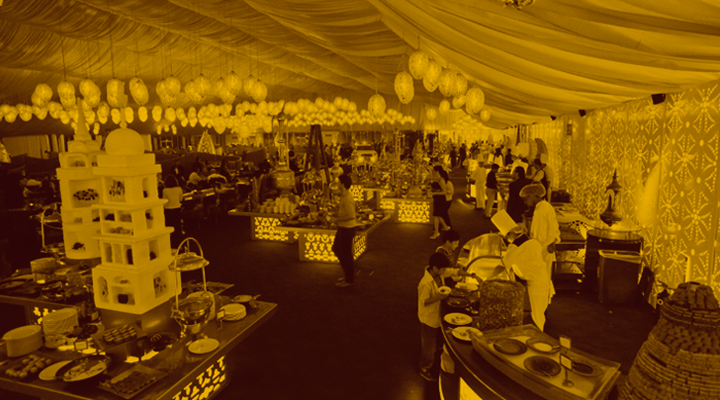 Amiri tent at The Address Montgomerie
Amiri is open from Sunset till 1:30 AM offering both Iftar & Suhoor. However, if you are only interested in one of them then you should check below times.
Time: Iftar – sunset to 9pm | Suhoor – 9:30pm to 1:30am
Ramadan Majlis at The Ritz-Carlton, DIFC
Ritz-Carlton is offering very special international foods with a traditional twist. You can also enjoy the contemporary seating. You can also book a private majlis for a group of people.
Ritz-Carlton is open from sunset till 3 am. So if you are coming for Suhoor then you should reach after 9 pm as they are serving Iftar till 9 pm.
One&Only Royal Mirage
You can not just have enough of One&Only. They have transformed to make you wonder. Come and join the Arabesque paradise this Ramadan. The food here will make you say wow. You can contact One&Only Royal Mirage for Iftar or Suhoor by calling 04-339-9999
Armani Hotel Dubai Ramadan Tent
Break your fast this Ramadan in luxury at Armani Hotel Dubai in downtown Dubai. Arabesque design and relaxed ambiance are complemented by a collection of Iftar and Suhoor menus. One of the best part is the view from Armani Ramadan Tent. You can relax and take a sip of Arabic Tea and watch Dubai Fountain. You can book Armani Ramadan Tent by calling 04-888-3666
Bab Al Shams
Do you plan to get closer to nature? Then look no further. Bab Al Shams Ramadan tent is the right place for you. Enjoy Iftar at Bab Al Shams from Sunset until midnight. You can enjoy mouth-watering traditional & international cuisine while being close to Dubai's dunes. For Iftar at Bab Al Shams you can call 04-809-6194
Asateer at Atlantis – The Palm
If you are a beach lover, then you have to visit Atlantis Ramadan tent. You can break your fast while looking at the Arabian Gulf. Asateer tent offers an unforgettable experience, with traditional oud players, dedicated prayer rooms. It's also known for its celebrity visits. So you might get to see one of your most fav stars here.
Time: Iftar – 6:30pm to 8:30pm | Suhoor – 9:30pm to 2:30am
So, tell us the placed you have visited this Ramadan and we would love to know the experience as well.
Ramadan Mubarak!!
Related Articles