7 Secrets Nobody Tells You About Working In Dubai
Dubai has become a hot favorite place to work and settle for people around the world. It provides a number of work opportunities with great compensation and no taxes. But before you get mesmerized by Dubai's luxurious lifestyle and decide to shift bases here, there are certain things to consider. You will find some of these secrets listed below throwing lights on how it is like to work in Dubai.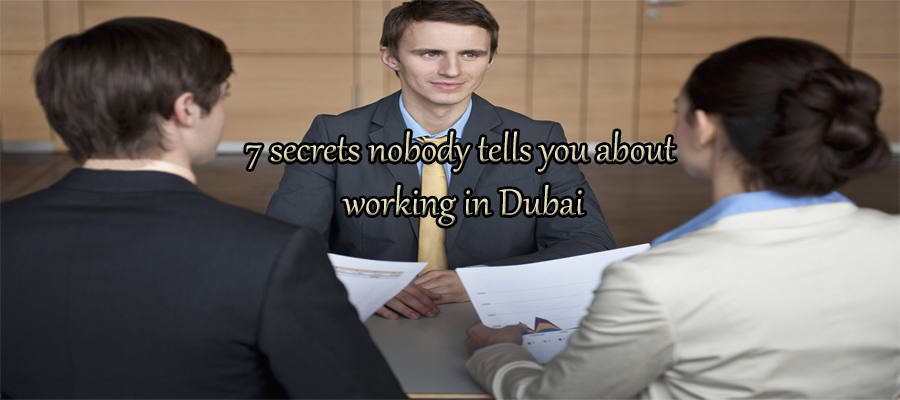 1. Higher Cost of Living
You might get super happy upon landing a job in Dubai. Yes, the Emirate pays well, plus there are no taxes to pay. But that doesn't mean you will walk out with full pockets every month. The apartment rents and other expenses such as food and grocery are quite high. In fact, you might end up splurging extra to keep up with the luxurious lifestyle. That will leave you with almost negligible savings at the end of each month.
2. The Dull Routine
Everybody keeps talking about how luxurious a life people of Dubai lead. But that's not the truth. People don't keep on partying all the time unlike the popular misconception. People in Dubai have set work routine that takes up the most part of their days, weeks and months. They have to work doubly hard – day in and day out, as everyone here is a workaholic. This more or less makes life mechanical. Though, you can not complain as there is no other way you can have a decent secured life in Dubai.
3. Visa
This one is the most important thing to consider. The moment you get a job offer and accept it, make sure that the employing company offers you an Employment visa. This applies to people wanting to set up their own business as well as salaried individuals. If you are in Dubai on visit visa, you should not take up any job or start your business as doing so can get you out of the Emirates and can even impose a permanent work permit ban.
4. Salary Expectations
Upon securing your job in Dubai, you might be expecting a higher salary in the beginning itself. That may not be the truth in reality though. While working in Dubai, the initial payscale would be lower and will only increase gradually. It will require tremendous amount of efforts and hardwork to reach a higher pay package and position in Dubai.
5. Networking
As Dubai is up on the social scene, businesses as well take advantage of such social gatherings and parties. Most of the elites of Dubai are present in these parties for networking and cracking deals. This ultimately benefits them on the professional front. So once you start working in Dubai, you should also get settled with such social events in order to network with more people and make professional connections.
6. Communication
As people from all over the world come to Dubai for work you will be interacting with people coming from diverse background. There will be difference in language. Of course, you will be communicating in English but each person will have his own accent and slangs to it. This will affect your command over the language as well. It might also be possible that you will come out with your own English version in the process!
7. Competition
There is high amount of competition when it comes to work opportunities. Many people aspire to settle in this Emirate which raises the bar for all. In addition, Emiratisation can also create problems in your career ahead. Many companies give preference to locals over expats and this may also apply to appraisals and promotions. So it might happen that you would be reporting to less qualified seniors.
These are only some of the unknown facts of working in Dubai. So think thoroughly before making a move.
Related Articles