Free Wi-Fi In Dubai
We live in a tech-centric world. And, Dubai happens to be on a path of progress with technological advancements. As more people get location-independent jobs and they are able to work from anywhere, they also need strong Wi-Fi connectivity to smoothly. In this guide, we discuss some of best places to get free Wi-Fi in the city of Dubai.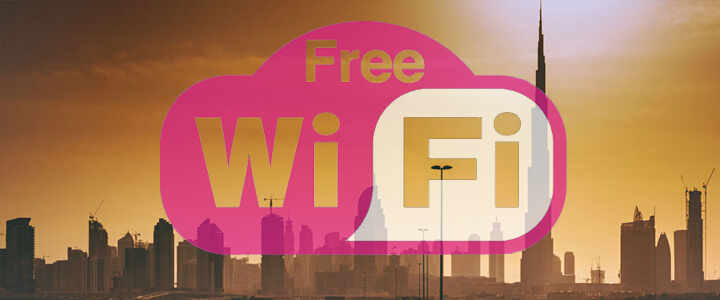 The Dubai Mall
Almost every eatery, store, and activity center and at the Dubai Mall has a fast, free Wi-Fi connectivity for the customers. You can settle into one of the cafes with a cup of tea or coffee alongside your laptop and just work away. With an active phone number, you can use a fast connection without any fuss.
Madinat Jumeirah
Entire Madinat Jumeirah area, from Al Qasr to Burj Al Arab will give you access to free WiFi. It is especially great for tourists and vacationers who want to talk to their loved ones back home.
Book Munch
Book Munch at Al Wasl Square is a comfy book heaven. They offer some favored soul foods to make you feel warm while you devour a book. Writers, bloggers, journalists, and freelancers will find this place to be the best to enhance their creativity while getting work done with the availability of free Wi-Fi.
Dubai Metro Stations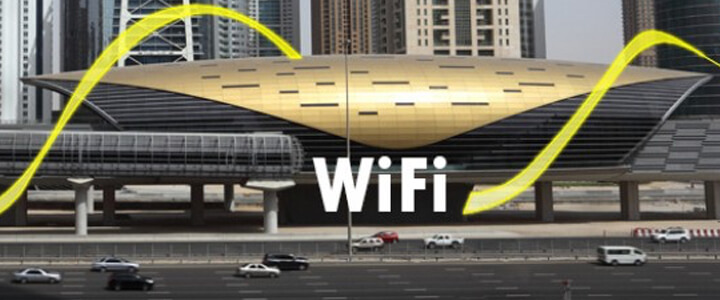 Each and every metro station in the city of Dubai has provisions for free Wi-Fi. The travelers can browse, work, live stream and do so much more with the high-speed hotspots while you wait for your train.
Mohammed Bin Rashid Boulevard
The visitors and residents around the 3.5 km Boulevard can have access to high-speed free Wi-Fi. The connectivity was announced by HH Sheikh Mohammed Bin Rashid Al Maktoum as a means to create a smart city back in the year 2014.
Every More Cafe
Regardless of location, all More Cafes in the Emirate provide newspapers, magazines, and free Wi-Fi alongside the usual resto-cafe menu. The communal table settings and steep prices are an ideal for casual corporate meetings; blogger meets, people watching, or simply working solo.
Kite Beach
A few years back Kite Beach become home to a number of Smart Palms as a part of the Emirate's Smart City initiative. Smart Palms are Wi-Fi hotspots shaped and designed to look like robotic Palm Trees. In addition to free Wi-Fi, you can also charge your cell phones, tablets, and laptops at the beach.
Urban Bistro
The chic Urban Bistro at Media City is a bibliophile's dream come true. The minimal setting, free Wi-Fi, and outdoor arrangement are appropriate for business meetings. They have a great menu of affordable deli-like snacks, cappuccinos, and beverages. They serve free water along with bottled water for AED 5.
Zabeel Park
Dubai's very own tech park is bound to be a phenomenal Wi-Fi hub. Zabeel Park at Karama gives access to Wi-Fi to all its visitors. With a modest entry fee of AED 5, you can work from under the shade of lush green trees or live stream your excursion with the family.
Do you know any other spots where you can avail free Wi-Fi in Dubai?
Related Articles