5 Ways To Explore Hatta – Dubai
What comes to your mind when we say 'Dubai'? Towering skyscrapers, magnificent architecture or having the best of an urban lifestyle? You are right about all of those things, but there are more shades to the city than what you have known so far.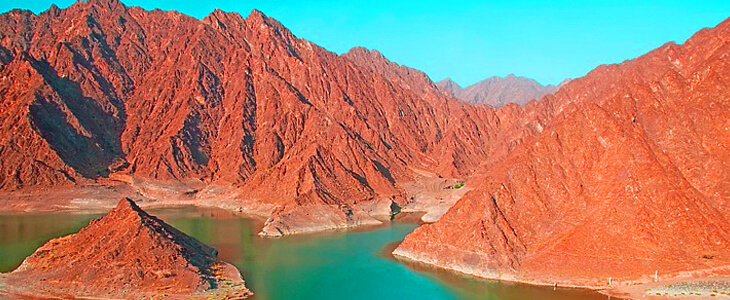 If you proceed to the Omani border, you will find the mountain town of Hatta. It takes you far away from the glitz and glamour of Dubai and takes you into quietness and serenity.
Here are five ways to explore Hatta:
Go Mountain Biking
The best way to go through meandering pathways of hills, valleys, and farmland, is to choose mountain biking. There is trail center called the Hatta Mountain Bike Trail Centre and it is a Dubai Municipality initiative to let visitors have all the required facilities.
There are multiple trails recommended for everyone from beginners to advanced riders.
Go hiking
Hatta is surrounded by the Hajar Mountains and they are perfect to hike through. If you trek, you would go along the winding valleys at the foothills of the mountains and near the border of Oman.
From sandy patches to sharp rocks, you will come across varied terrain, making your journey challenging and interesting.
There are five official hiking routes mapped out and soon to be open for visitors. The terrain is for advanced trekkers and you must make sure to have the right safety gear and equipment. Groups must also carry enough food and water as it will be a strenuous experience, but worth every bit.
Meet the bees
One thing we love about traveling is trying and knowing new things. You might want to check out Hatta's beehive to have a completely new experience. You will be given a protective gear as you learn about the bees and beekeepers as the tiny creatures buzz around you.
The guides will let you taste the locally produced honey, royal jelly, and bee pollen. Surprisingly, the buzz of the bees is quite relaxing, and you might have never seen so many of them up close.
Visit the Hatta Dam
The best way to relax is to visit the Hatta Dam. It is by the rough rocks and remarkable vantage points, giving you a picturesque view. You will witness some wildlife and you must try and spot the Arabian sand cat.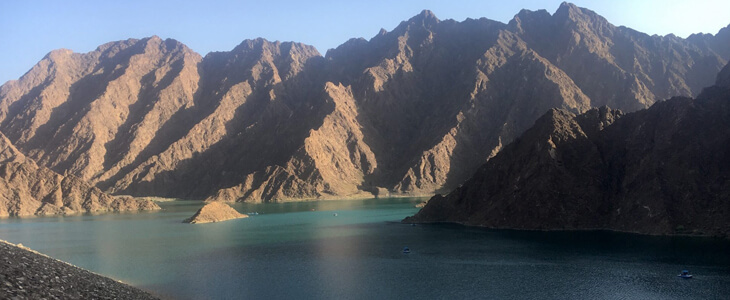 If you don't want to only sit by the waters, you can rent a kayak or paddle boat from Hatta Kayak. It will be a soothing experience to sail through the fresh waters at the foot of the mountains.
Visit Hatta Heritage Village
If you are new to UAE or just stopping by for your visit, you might want to know more of the traditional life. Dubai has not always been a metropolis as we find it now. To draw back into history, you must visit the Hatta Heritage Village that is built around the original Hatta Fort.
Visitors are guided about how Emiratis lived and worked in challenging environments. People who have already seen Emirati heritage villages will find most things in common. However, the fort itself is gorgeous and a must visit on your trip to Hatta.
Want to know what else you can do in Dubai? Then check out our selection of things you should visir Dubai
Related Articles